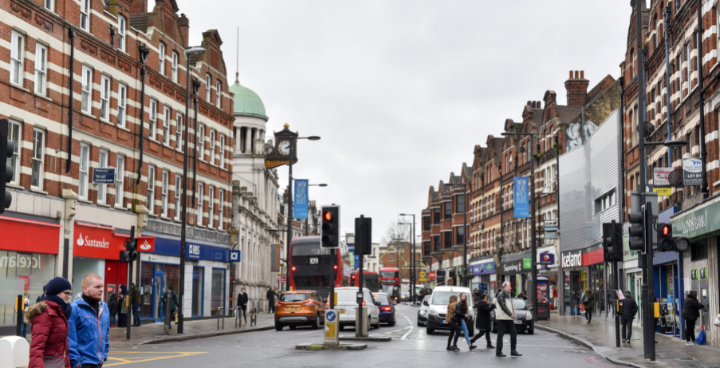 Established in 2013, the InStreatham BID has been running for the last 10 years, and covers the area of Streatham High Road and Streatham Hill. It is funded through a levy paid by local businesses that generates more than £1.25m for the local area over each five-year lifespan. This money is invested back into the area ensuring the continued success of Streatham and its business community.
Ballot results for InStreatham BID were announced by Lambeth Council which administered the vote. For a BID to be successful, those voting in favour must represent a majority of those voting in the ballot, and a majority by rateable value of the rateable properties exercising their vote.
InStreatham BID's renewal ballot results were as follows:
| | |
| --- | --- |
| Total number of businesses in the BID area | 492 |
| Total votes received | 181 |
| Turnout | 36.79% |
| Total rateable value of votes cast | £7.93million |
| Percentage of votes cast in favour of the BID  | 79.56% |
| Percentage of total rateable value of votes cast in favour of the BID  | 87.01% |
Following this positive vote, the BID's third five-year term will begin in April this year. BID levies will be collected by Lambeth Council and invested into increasing the attractiveness and appeal of Streatham as a commercial destination, to future proof the town centre, attract inward investment, and continue tackling the day-to-day issues that affect businesses. Its guiding pillars are: Future Streatham, Celebrate Streatham, Destination Streatham and Sustainable Streatham.
The full Business Proposal document can be found on www.instreatham.com.
Cllr Jacqui Dyer, Lambeth Council's Deputy Leader (Inclusive Economy and Equalities), said: "I welcome this strong backing for InStreatham BID and thank them for their efforts on behalf of Streatham's residents and the business community. They have made a fantastic contribution to local business and work closely with Lambeth Council to help ensure Streatham has a thriving town centre. I look forward to continuing our strong partnership for Streatham."
InStreatham BID has played a substantial role in delivering the council's emergency response to the Covid-19 pandemic and has also made significant steps in supporting the council's Climate Action Plan – investing in schemes to support businesses to decarbonise, such as greening all events, supplying a free to use electric cargo bike for business deliveries, free recycling schemes, and a Plastic Free Streatham campaign. The result is a testament to the BID's work to date and demonstrates the ongoing commitment of its members.
Business Improvement Districts (BIDs) are a vital part of Lambeth's business support ecosystem, with seven established across the borough. Details of the BIDs are available on Lambeth.gov.uk.