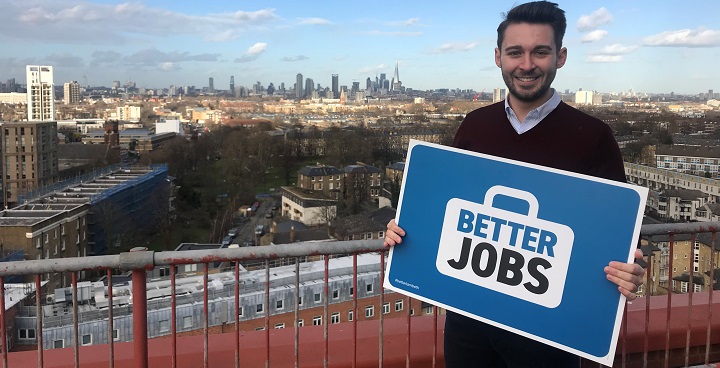 International House is an 11-story office block located on Canterbury Crescent, Brixton next to the Recreation Centre.
3Space, specialists in meanwhile use and interim space activation, has been recommended as the council's preferred bidder, following an open competition.
Their vision is to turn International House into one of London's largest affordable workspaces, which will provide space for new and growing business, social enterprises and charities, with a focus on design, creativity and innovation.
3Space will operate a 'BuyGiveWork' concept, which involves giving space away to social enterprises and community groups for every space that is paid for by commercial businesses.
At International House, 3Space has committed to four 'give away' floors, including space for youth entrepreneurship, community groups, innovation and art/design. 3Space will also work with the council to develop a tenant allocations strategy to encourage and help local businesses and groups to take up space.
When fully occupied the project will create space for 850 jobs in the heart of Brixton, which will help to support local businesses and supply chains and build the town's creative industry network.
3Space will work with the council to engage with local people, groups and businesses to help inform plans for the building and where possible, match available space to local need.
The reuse of International House will help achieve key objectives around the delivery of new workspace as set out in the council's Brixton Economic Action Plan and Creative and Digital Industries Strategy, and strengthens Brixton's bid to become an Creative Enterprise Zone.
More income for Council services
3Space's proposal guarantees to pay the council £1m of rent over the 5 years of operation, which will be used to support a range of services. When coupled with reduced costs to the council of no longer running International House, this makes an important contribution to the sustainable operation of the council.
Timeline
3Space will begin a phased refurbishment programme from the summer and start to move tenants into the space as early as September this year. The building will be complete by summer 2019.
After the five years, International House has been earmarked for redevelopment as part of the Brixton Central masterplan. Further work on this project is planned later in the year, so watch this space…
Word from the Cabinet
Cllr Matthew Bennett, Cabinet Member for Planning, Investment and New Homes said: "This is the latest of Lambeth's really ambitious programme of delivering more affordable workspace and creating more high-quality jobs for local people.
"At International House we'll create one of the largest affordable workspaces in London. Established creative and digital businesses will sit alongside local social enterprises, start-ups and community initiatives to create opportunities for local young people with hundreds of jobs in the heart of Brixton.
"We've also secured the agreement of 3Space that anyone employed to work in the building will be paid at least the London Living Wage, meeting our manifesto pledge to use every opportunity to increase the number of jobs paid at least London Living Wage in Lambeth."
Until early 2018 International House was used by around 600 council staff who mainly worked in Lambeth Council's Children and Young People's Services.
As part of the council's rationalisation of its office buildings from 14 to two to save £4.5m a year, these staff have recently moved into the refurbished Lambeth Town Hall and new Civic Centre on Brixton Hill.