The council has been working with the Loughborough Junction Action Group (LJAG), J.P. Morgan and Network Rail to develop this project and Meanwhile Space, a Community Interest Company, has been chosen to run it.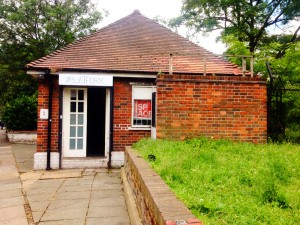 With funding for two years from J.P. Morgan, Meanwhile Space will be looking to connect local people with empty spaces in the area so they can try out their business ideas. Lambeth Council is providing the building at 2 Ridgway Road for free for a two-year period to get things going.
Are you interested in using the space?
After attending a six-week programme which will require 4-5 hours of time, local people will be able to use space for free from a week to a month.
If you're interested in this project, come to The Platform's first event on Tuesday 10 June. Sign up for the session here.
Local organisations can find out more
Meanwhile Space would also like to invite organisations and community leaders from Loughborough Junction to a short workshop on meanwhile uses on Thursday 19 June .
The workshop is designed to provide more detail about the project, how meanwhile activity will benefit the area and how The Platform project will link in with what is already being achieved in Loughborough Junction.  For more information and to confirm your place.