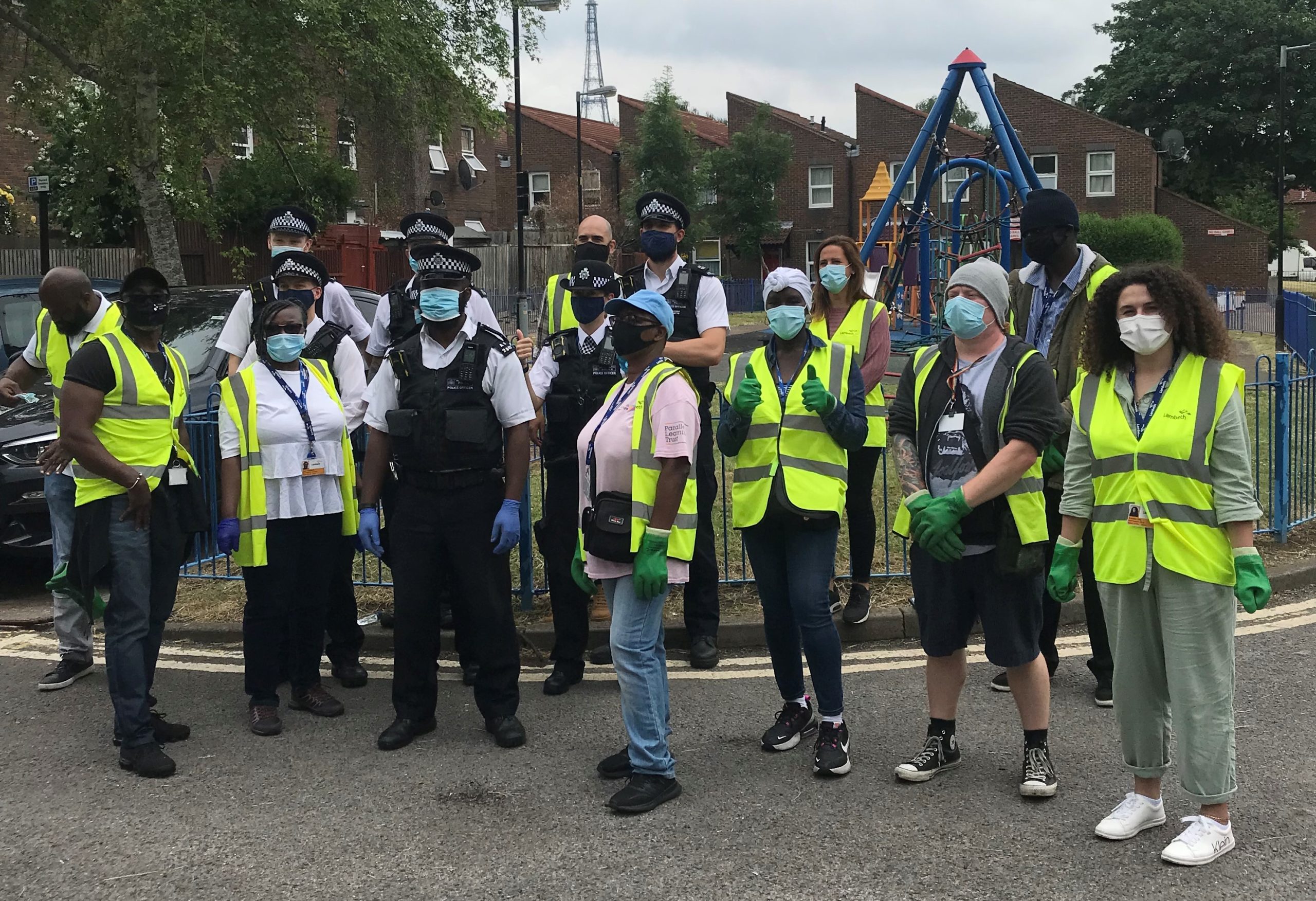 The entire estate was thoroughly searched by the Gipsy Hill Safer Neighbourhood Team and Lambeth Council officer, who scoured bushes, undergrowth and hedgerows for hidden weapons.
In total there were six weapons found during the searches – a large machete, 2 large knives, a screwdriver, hammer and a set of sharp pinchers. Three weapons were discovered by Lambeth Council Covid Wardens who were deployed to the estate to assist officers and colleague.
Cllr Jacqui Dyer, Deputy Leader and cabinet member for Jobs, Skills and Community Safety, said: "I would like to thank the police and Lambeth Council officers for their diligent work in recovering and removing these dangerous weapons.
"Our wardens assisted in the operation and were able to identify three weapons that have now been removed to ensure they cannot be used to fuel criminality and violence. The wardens have a difficult job but deserve enormous credit for being readily available to assist colleague and partner agencies seven days a week.
"The operation is a shining example of the partnership working that is essential in making Lambeth safer for everybody."
Chief Inspector Richard Blears, Central South Command Unit "The discovery of weapons is always bittersweet; whilst potentially lethal items are removed from the streets, which undoubtedly saves lives, it equally serves as a reminder of the need to continually focus our efforts in making Lambeth safer.
"We will continue to work as closely as we can with Lambeth council in pursuit if that aim and I thank colleagues across the board in arranging this successful operation."