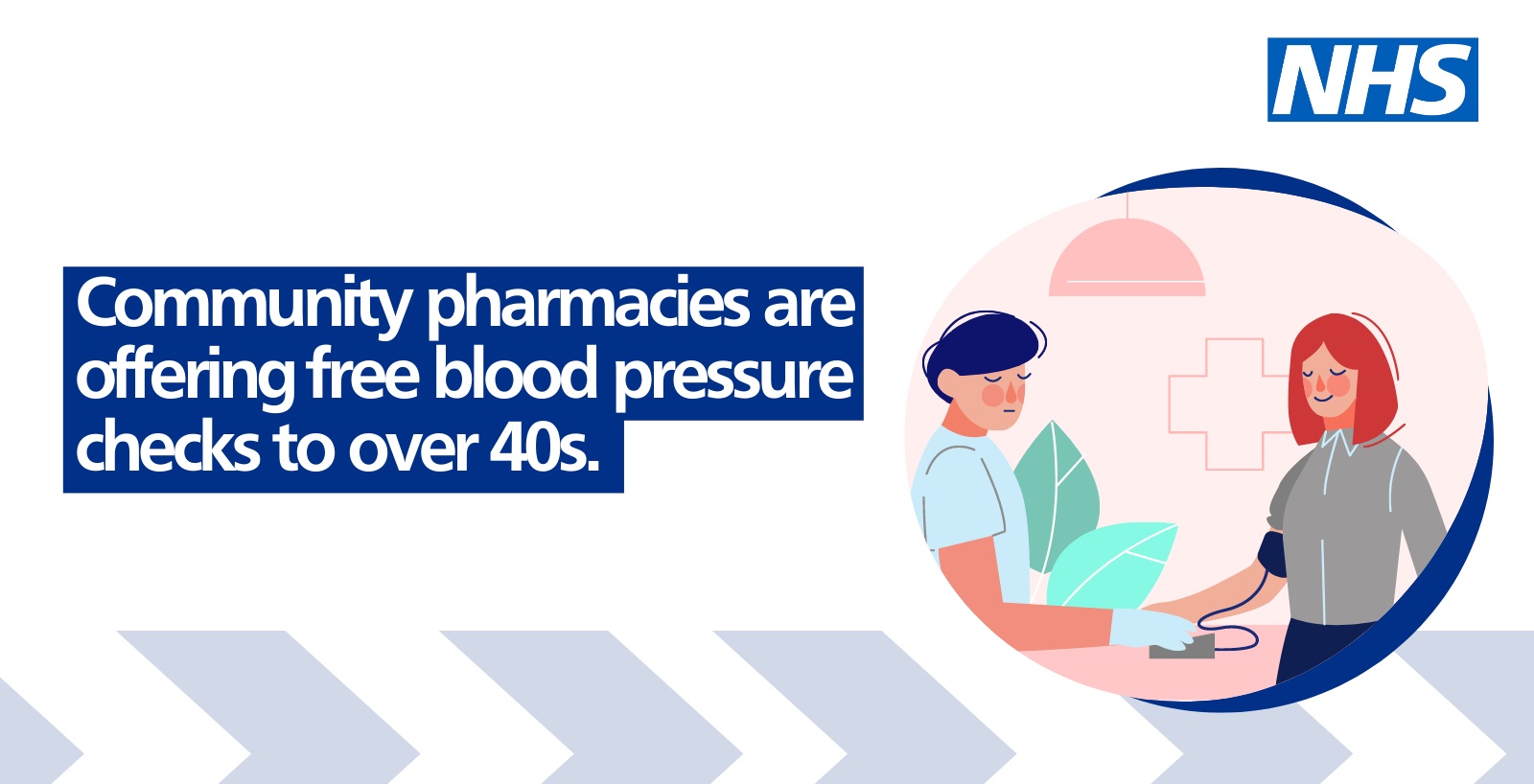 In the UK, one in every nine adults – especially those aged 40 and over – has high blood pressure without even knowing it – because high blood pressure itself rarely causes symptoms. But the British Heart Foundation estimates that high blood pressure causes over 50% of heart attacks and stroke.
Take control
If you have high blood pressure, also called hypertension, it can be controlled to reduce your risk of a heart attack, stroke or other cardiovascular disease. But to control it, first you need to know how high your blood pressure is.
Where can I get my blood pressure checked?
NHS pharmacies offer free lifesaving checks to people aged 40 or over. You can get your blood pressure checked at an NHS pharmacy, an NHS Health Check appointment offered to adults aged 40-74 at GP surgeries in Lambeth, or at home.  Find resources and more information at: NHS UK and British Heart Foundation.
To date more than 8, 000 UK pharmacies are set up to deliver the testing service. Find pharmacies in Lambeth that can test your blood pressure Community Pharmacy Blood pressure check service – South East London CCG (selondonccg.nhs.uk)
What happens after the test?
A blood pressure check usually takes around 10-15 minutes in the pharmacy consultation room with the community pharmacist. Following this, you may be invited to take home a blood pressure monitor that measures your blood pressure as you go about your daily life.
Depending on your blood pressure reading, you may be reassured that you have a normal blood pressure or be referred to your GP
Saving lives
NHS figures predict that as the service continues to develop over the next five years, 8,140 strokes and 5,500 heart attacks could be prevented as a result of the tests and around 4,400 lives could be saved
More information