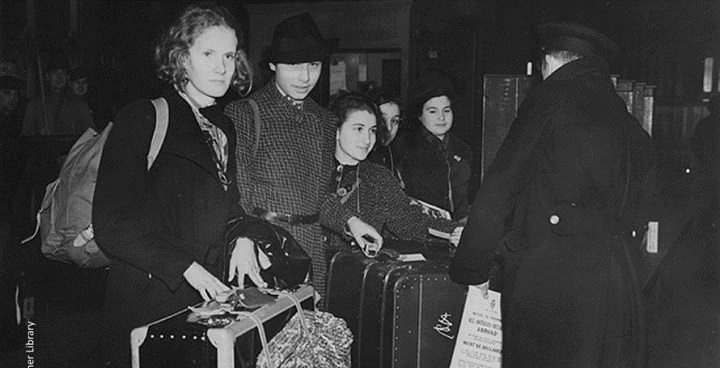 Lambeth's 2019 Holocaust Memorial Day commemoration will take place on Sunday, 27 January, 2019 and will return this year to the Lambeth Assembly Hall following its refurbishment. This event, to be attended by the Mayor of Lambeth, Cllr Christopher Wellbelove, will remember, honour and share stories from those persecuted in the Holocaust and subsequent genocides.
Commemoration
January 27, 2019 is the 74th anniversary of Auschwitz-Birkenau concentration camp being liberated by Soviet troops. Many governments have legislated for January 27 as an annual Holocaust Memorial Day – an international day of commemoration to honour the victims of the Holocaust. The UN Resolution establishing International Holocaust Remembrance Day urges every member nation to honour the memory of victims, and encourages the development of educational programs about history to help prevent future acts of genocide.
 'Torn from home'
The theme for 2019 set by the Holocaust Memorial Day Trust is "Torn from Home" and, in these turbulent times, prompts us to focus on all those who have had to flee their homes, the relevance of the Holocaust and subsequent genocides and our individual responsibility not to be bystanders to homelessness, hate crime and prejudice.
Contributions
The audience will hear from Holocaust survivor, George Vulkan. There will also be contributions from Dunraven School and Corpus Christi School Choir. The event will run from 3.00pm to 4.30pm (doors open at 2:30pm) with closing words from the Leader of Lambeth Council, Cllr Lib Peck. Attendance at the Commemoration is free and all are welcome.
For more information