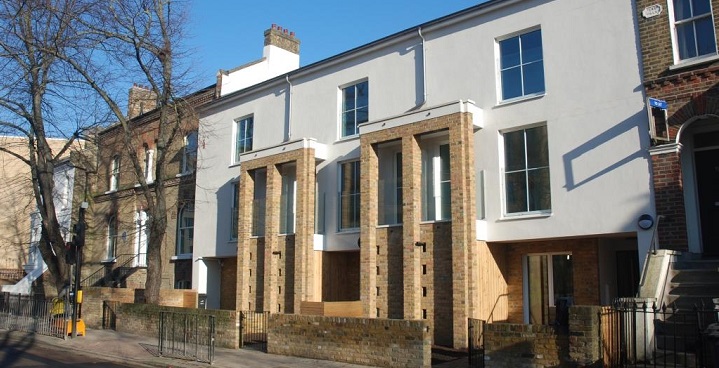 Funding for new homes at council rent
Lambeth Council will receive the money as part of a "ground-breaking deal" between the Mayor of London and councils and housing associations, to start building an extra 50,000 affordable homes to rent and buy across the city over the next four years.
Lambeth Council will use the money to boost the numbers of homes build at council rent under the estate regeneration programme. This will mean more new homes for those on the council's housing list.
The approval for Lambeth's bid, announced with the results of the 2018/21 Affordable Housing Funding Bids, is a significant endorsement of the council's strategy for helping individuals and families on lower incomes secure homes in the borough.
Lambeth Council will receive £54,720,000 to provide 912 affordable homes, while the borough as a whole will receive a total of £74,640,000, funding 1,448 homes.
Today's announcement will see an estimated £1.7bn invested in 49,398 genuinely affordable homes being built, with new homes in all 32 boroughs and the City of London. They will be delivered by 44 housing providers – including large and small housing associations, as well as nine London councils.
Of the total across London, 17,500 will be for rents around social levels, and just under 32,000 will be for a combination of the Mayor's new London Living Rent and Shared Ownership.
"Vital funding to tackle Lambeth's housing crisis"
Cllr Paul McGlone, Deputy Leader of the Council (Investment and Partnerships), welcomed the announcement as "vital funding to help us meet our ambitions to tackle Lambeth's housing crisis".
He added: "For too many people in Lambeth and across London, housing costs are becoming increasingly unaffordable. The Mayor of London and Lambeth council have shown real commitment to tackling this problem and providing affordable housing for our residents.
"This funding is a key step forward in that ambition and will help provide over 900 new affordable homes for people in Lambeth. Across the borough, we are investing in innovative schemes like this one, as well as ensuring that developers provide the right levels of affordable housing, and building 1,000 new homes at council level rent for families on the waiting list."
Lambeth's plans for new affordable homes include projects at Cressingham Gardens, Fenwick estate and Somerleyton Road.
The Mayor of London, Sadiq Khan, said: "I want to see everyone playing their part in tackling the housing crisis in London, because it is simply unacceptable that Londoners continue to be priced out of a city they call home.
"We know that solving the housing crisis is not going to happen overnight, but I very much welcome so many housing associations and councils matching my ambition by committing to build the new and genuinely affordable homes Londoners so desperately need.
"I am delighted that we have set a City Hall record for the number of homes allocated funding –  but I am clear that we have got much more to do to secure the land we need to build homes and ensure we have sufficient capacity in the construction industry."