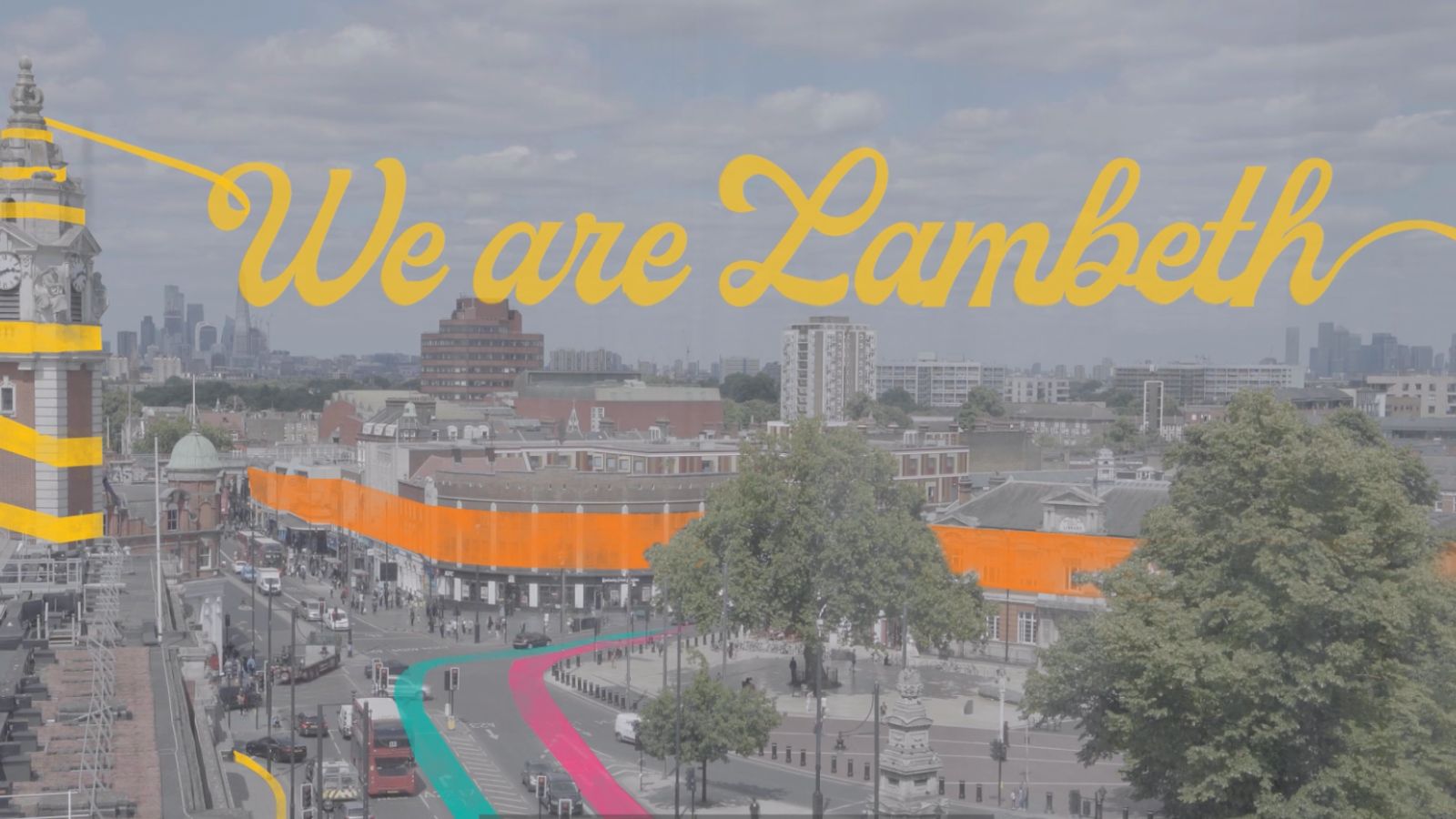 Life expectancy and healthy life expectancy has fallen in the last few years – the funding from NIHR will help take action to reverse this trend by using research and evidence to improve the health of local people
Lambeth is one of 13 local authorities to get this new funding in the first round to form new HDRCs across the UK, to provide the capacity and capability for local authorities to undertake public health research to address causes of health inequalities.
Lambeth Council's Public Health Team worked with partners on the bid for almost £5million which will fund Lambeth HEART – a name chosen to spell out Health Evaluation and Research Network. To watch the bid video click below.
The NIHR Health Determinants Research Collaboration, Lambeth HEART is part of the NIHR and hosted by Lambeth Council. Lambeth HEART is a collaboration between the council, communities in Lambeth, researchers at King's College London (KCL) and Black Thrive Global.
Lambeth HEART's vision is to understand and act on the causes of health inequalities in Lambeth with the aim to develop an open and participative research collaboration which generates new knowledge, identifies, and applies existing research to tackle the causes of inequalities to improve  health and wellbeing outcomes. This will be underpinned by research, data, evidence which involves local people and informs decisions made by LBL and its partners and is delivered within an integrated health and care system.
Cllr Jim Dickson, Lambeth Council's joint Cabinet Member for Healthier Communities, said: "We are delighted to secure this support from NIHR. We will now begin to draw on the expertise and experience of Lambeth's health providers and local communities to make certain that Lambeth is recognised as a centre of excellence in health research within five years, and to make sure that research helps us achieve improved health outcomes for our community."
Involving the voluntary and community sector in shaping the bid sets the groundwork for co-designing Lambeth HEART.  Patient, public involvement and engagement (PPIE) –  building trust, maintaining an equal partnership, and involving a wide range of community groups continue now the bid is approved, making sure that the people who are affected by Council services and other determinants of health are involved in the process by contributing to evidence and research used to inform decision making.
Ruth Hutt, Lambeth's Director of Public Health, said: "This is a once in a generation opportunity to embed research into local government to improve the health of our local communities. We will be particularly looking to understand how we can make a difference as a Council to the causes of poor health including tackling the impact of racism and discrimination. Our partners Kings College London and Black Thrive bring their expertise to ensure we are successful."
Natalie Creary, Programme Delivery Director (Lambeth) Black Thrive Global, said: "We are pleased to be a partner in the Lambeth HEART programme. It is well aligned to Black Thrive Lambeth and Black Thrive Global's Research Institute's ambitions for communities to shape the research agenda with a focus on creating the conditions where they thrive. It is also uncommon for a Black-led organisation to be a co-applicant on such research bids. We hope that other funders and local authorities will see the value of investing in similar partnerships."
The mission of the National Institute for Health and Care Research is to improve the health and wealth of the nation through research. NIHR funds, enables and delivers world-leading health and social care research that improves people's health and wellbeing, and promotes economic growth.
HDRCs enable local authorities to become more research-active, embedding a culture of evidence-based decision making. £50 million has been awarded to 13 HDRCs across the UK. The new collaborations will help develop research capacity and capability through collaborations with the academic sector and other stakeholders to undertake research to address the wider determinants of health and health inequalities.
They undertake research and evaluation relating to their activities, including synthesising and mobilising existing evidence, building on the local knowledge that authorities already have and enable what is being done to be more readily researched and evaluated.
Jill Manthorpe, Professor of Social Work, King's College London, said: "We hope to build on Lambeth Council's staff and local residents' interest in taking part in research and using its findings. We hope they will work with us to identify research priorities. Lambeth Council could be 'research ready' for new ideas and help find out what works. We also want to make the most of what people tell us – so will try not to repeat requests for views and information."