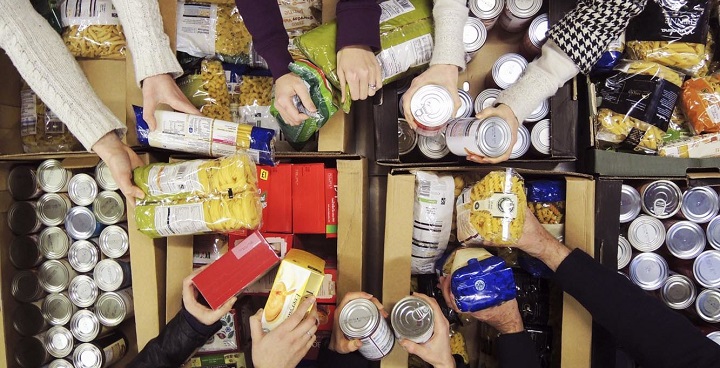 The announcement comes during rising concern about the continued economic impact of the Covid-19 pandemic, and a national campaign to end child food poverty led by the footballer Marcus Rashford MBE. A proposal to extend the current free school meals for school holidays nationally was voted down in Parliament earlier this week.
Lambeth council will fund the additional meals for all school children in the borough who need it, with vouchers being distributed to more than 10,000 children. The programme builds on the council's existing work to provide summer programmes that ensure children have access to healthy food and activities during the summer holidays.
Word from the council leader
Cllr Jack Hopkins, Lambeth Council Leader, said: "I was really disappointed this week that the Government refused to support plans to give all children who need it free meals over the school holidays. Lambeth council will step up where there is a failure of national action, just has we have done throughout this pandemic.
"We will ensure every child who needs it gets free school meals for half term next week. Our schools provide a vital safety net for many struggling families, but we know that gaps remain in that safety net in particularly during school holidays. Levels of poverty are only increasing due to the economic hardship of the Covid-19 pandemic and now is the time for us all to recognise the need for compassion and support for all."
Powerful campaign
Cllr Ed Davie, Cabinet Member for Children and Young People, said: "We've seen a powerful national campaign by Marcus Rashford that has forced action on the issue of child food poverty.
"This week we saw the limits of the government's willingness to act – so Lambeth will do so, just as we have done during summer holidays for many years. Alleviating holiday hunger is a key part of tackling child poverty – and the desire to ensure such inequalities no longer exist in our communities is what drives this council."
"The council will fund the scheme, costing approximately £165,000 and distribute it via vouchers. It will support over 10,000 children from families on low incomes."
Family support
If you or your family are struggling with your finances due to the Covid-19 pandemic, please visit https://www.lambeth.gov.uk/coronavirus-covid-19/get-support-for-yourself-or-a-vulnerable-person/financial-help-benefits-employment-support-housing-advice
How you can help
We know many Lambeth residents are keen to do what they can to help, one great way to support people in your community is donating to the Lambeth Foodbank Fund via:
https://uk.gofundme.com/f/the-lambeth-food-bank-fund