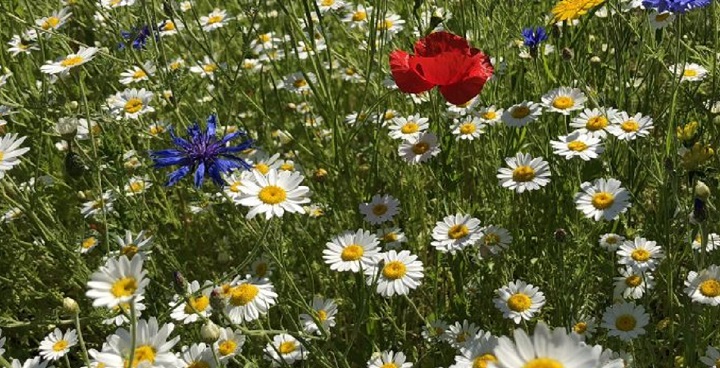 Lambeth Council is delighted to announce that our plan to create "Bee Roads" has successfully been awarded £440k from the Mayor of London's office for a two-year series of rewilding projects across the borough.
Rainwater ponds and roadside planting
"Bee Roads" will replace turf on selected roadsides, roundabouts and other under-used public realm spaces with native wildflower meadows, creating linear habitat for butterflies, bumble bees and other pollinators. The project will also create rainwater ponds on housing estate land, making new habitats for frogs, toads and newts and species such as dragonflies.
Word from the Cabinet
Cllr Claire Holland, Leader of Lambeth Council, launched the Borough's Climate Action Plan on March 21 calling on everyone in Lambeth to get involved and work together on climate pledges. She said: "This funding is going to transform so many different parts of the borough, making our public spaces more biodiverse and better for the wellbeing of our residents. We are so grateful for the community's wide range of offers to work in partnership with us – reflecting that Lambeth is home to thousands of people who share our commitment to climate action."
Change for the better
Projects in 2022 include a rain garden and rainwater ponds on estates, and a scheme to combine environmental improvements with road safety benefits outside a school. We plan a range of methods to change our natural environment for the better – days for the community to scatter wildflower seeds on sites where the Council has removed turf; and laying wildflower turf to encourage woodland habitats to naturalise quickly on sites where there are already mature trees.
Community champions
Lambeth will work with local community champions to create a network of re-wilded patches alongside major roads across the borough. Community champions have come forward with offers – gratefully accepted – to actively take part in organising community planting days and longer-term care of the sites. Thames Water are also an active partner in the plans to create self-sustaining rain gardens that improve drainage and reduce flood risk.
More information