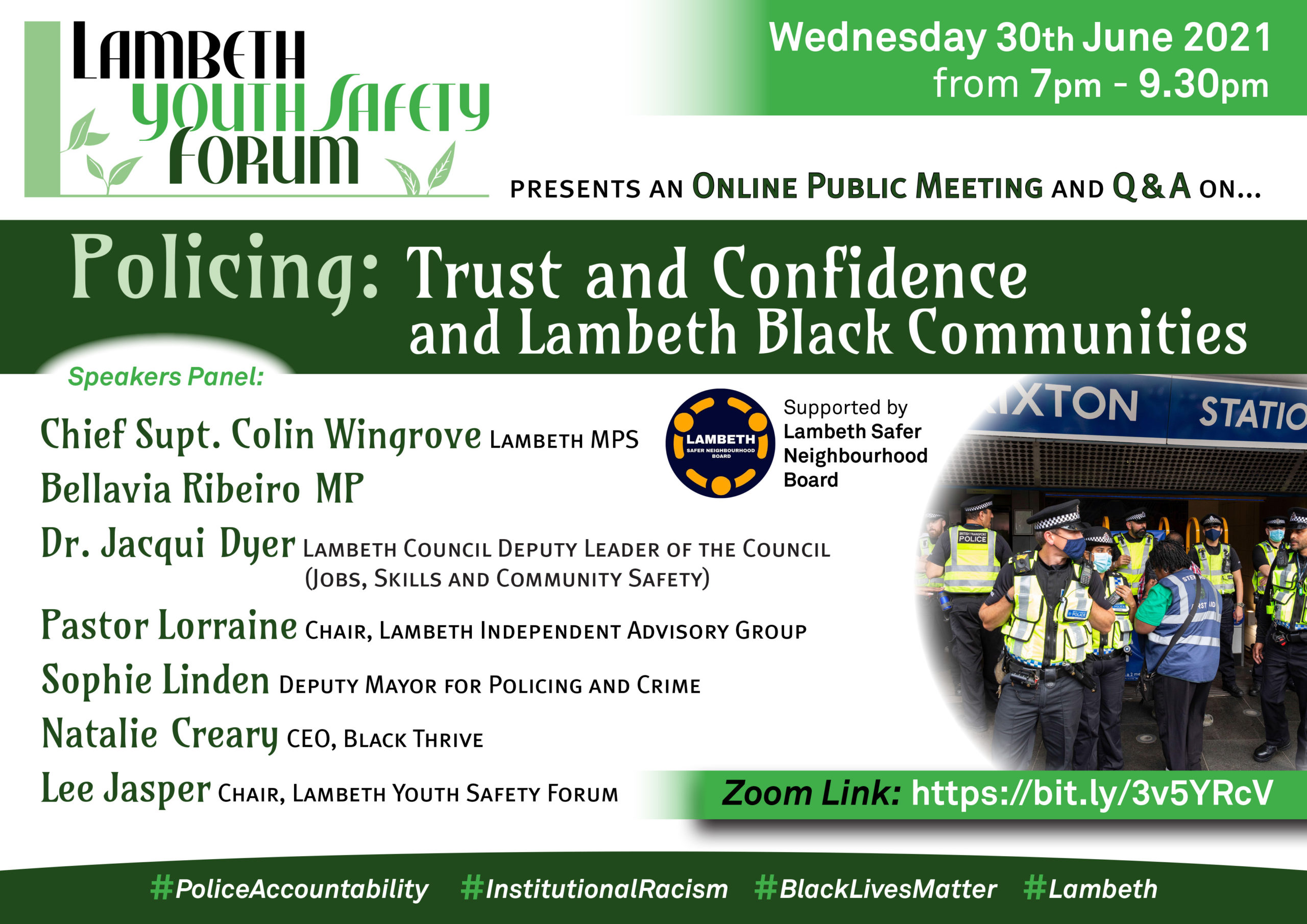 Cllr Jacqui Dyer, Lambeth Council's Deputy Leader and Cabinet Member for Jobs, Skills and Community Safety will be on the panel of speakers alongside representatives from the Met police, Streatham MP Bell Ribeiro-Addy, the community and the Greater London Authority.
Cllr Dyer said: "As a council we support the police in their concerted efforts to arrest and charge the minority of people who commit acts of violence against our community. Equally, we need the police to build confidence in our communities about how they operate, how they engage and how they are going to keep people safe.
"We know that police resources have been cut, our borough's force merged with neighbouring Southwark and the need for more long term police investment in operations that target the senior, adult criminals in our communities that exploit our young people for profit.
"I will be raising these and other issues at the meeting, and I would encourage residents to join so they can share their own views and experiences of policing in the borough."
The council and its partners launched the Lambeth Made Safer For Young People strategy at the start of this year with the aim of making the borough one of the safest places in London for children, teenagers and young adults by 2030.
In the short and medium term, measures to support the strategy, and help keep people safe, are being organised and run by the council in recognition that there are immediate needs as well as a community that is united behind our long term goal.
Cllr Dyer said: "We are making progress with our public health approach to tackling violence that was co-created with our residents and stakeholders. But if we are going to succeed we need everyone in the borough pulling together and a unity of purpose that only trust and confidence can bring."
For more details about the meeting please visit Lambeth Youth Safety Forum – @ForumLambeth.