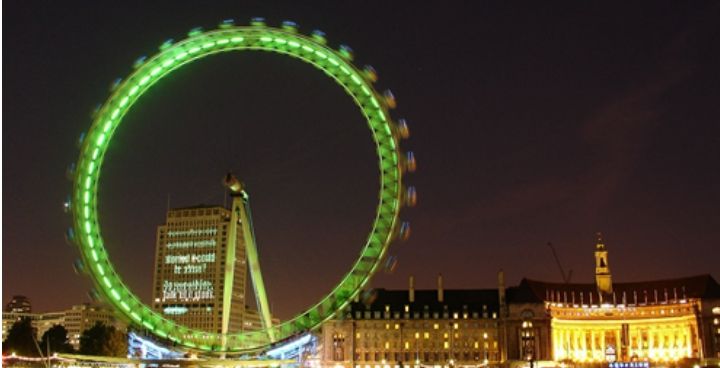 What are we doing?
To demonstrate Lambeth Council's dedication to reducing our carbon emissions from energy usage, we aimed to switch off the Town Hall and Civic Centre during the hour. If lights are switched off for 1 hour in these two buildings, an estimated 24 kg of carbon dioxide emissions could be saved.
However, as the Town Hall will now be the Borough Emergency Control Centre, we won't be able to uphold this as fulfilling our role in the COVID-19 crisis must be our priority. In previous years, buildings and attractions across Lambeth including the London Eye, the Old Vic, and the National Theatre participated in the initiative. Unfortunately, many venues are being forced to close, and those who had planned to switch off will now be closed to visitors.
Lambeth Council has committed to becoming zero carbon by 2030, and we are confident that we can come together with businesses and residents to decrease the borough's emissions in the long-term beyond Earth Hour.
What is Earth Hour?
Earth Hour is a global initiative launched by the World Wildlife Fund (WWF) in Sydney in 2007, which now engages millions of people across the world. The premise of the hour is to collectively switch off lights as a symbol of our commitment to tackling climate change and loss of biodiversity, to preserve nature and improve the quality of life for future generations.
What can you do?
Join in with Earth Hour at home by having a candle-lit board games evening or dinner party, or watching a film in the dark. Take a look at the Earth Hour website for more ideas and for a link to live streams on the day for this year's digital celebration.
Spending time in nature has been shown to improve health and wellbeing, and during a crisis, these are among the most important things. If you feel well and aren't showing symptoms, being outdoors alone or with someone you live with can break up time spent at home and remind you why we need to protect the world we live in.