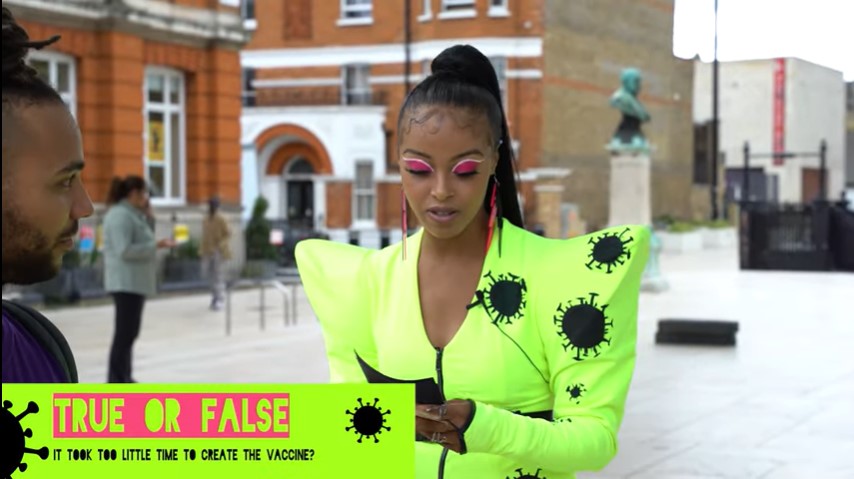 They included High Trees Community Development Trust, The Brixton Project, Iconic Steps and Rooted by Design who were each awarded £10,000 each to run projects to reach local people and build confidence in the vaccine, as well as taking the opportunity to flag wider health support in the borough.
Cllr Jim Dickson, Lambeth's joint Cabinet Member Health & Social Care, said: "I want to thank our community and voluntary sector groups for taking part in this important project to reach out into our communities as we look to address our lower than average vaccination rates.
"We acknowledge that people have questions they want to ask Covid-19 and vaccination, and that those conversations are best held with their trusted local community leaders. Giving people the right information in the right way can really help build confidence among our residents."
Current perceptions, understandings and beliefs around health, wellbeing and Covid-19 in Lambeth were explored through public consultations and workshops with residents and health care workers where participants were given the opportunity, space, and encouragement to discuss the issues.
Following these sessions work that was undertaken including High Trees, who are based in Tulse Hill, arranging training to run by the Royal Society of Public Health to enable local community leaders to lead positive conversations with residents about the vaccine. The next training session in support of this work will take place end of March.
Iconic Steps have created a range of short game styled videos to engaged Black, Asian and Multi-Ethnic residents in discussion around vaccine information and uptake, while the Brixton Project supported a series of workshops with groups of young people and ran an event on Tuesday (March1) that brought together experts in health, anthropology and science to have a discussion and share thoughts around personal health and well-being, vaccine uptake and the impact of the pandemic on us personally and as a community.
Community health and wellbeing days took place across Lambeth during the February school half-term, which included consultations where Lambeth residents could chat with professionals on a walk-in basis about their health, wellbeing, and other issues including the vaccine.
The project was organised by Lambeth Together which is a partnership of the NHS, local authorities, the voluntary sector and others, focused on improving health and wellbeing in Lambeth and reducing inequalities for people in Lambeth through an integrated health and care system.
If you're a Lambeth resident who wants to know more, has a question or wants to get involved in the work of Lambeth Together, visit www.lambethtogether.net/about-us/get-involved.