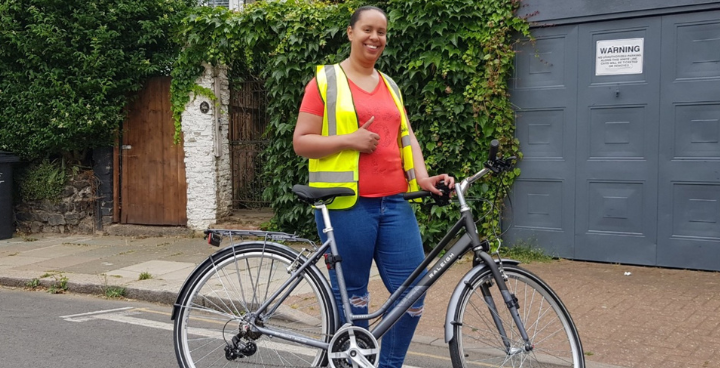 Are you considering cycling but need some support with equipment and cycle training to get you started? Would you like to be an influencer in your community and help promote cycling?
We have partnered with Peddle My Wheels to supply up to 30 influencers with a free bike with accessories, cycle training to build their confidence, and cover them for maintenance and insurance so that they can get on with enjoying their bike.
The aim of the programme is to support residents who are traditionally underrepresented in cycling or who experience barriers to access, to ensure that all of Lambeth's residents are reflected equally in our promotion of active travel. Our influencers will join us for community events, and local rides, and will be part of a media campaign to promote cycling in Lambeth within their own community!
For more information and to apply to be an influencer, please visit Peddle My Wheels.