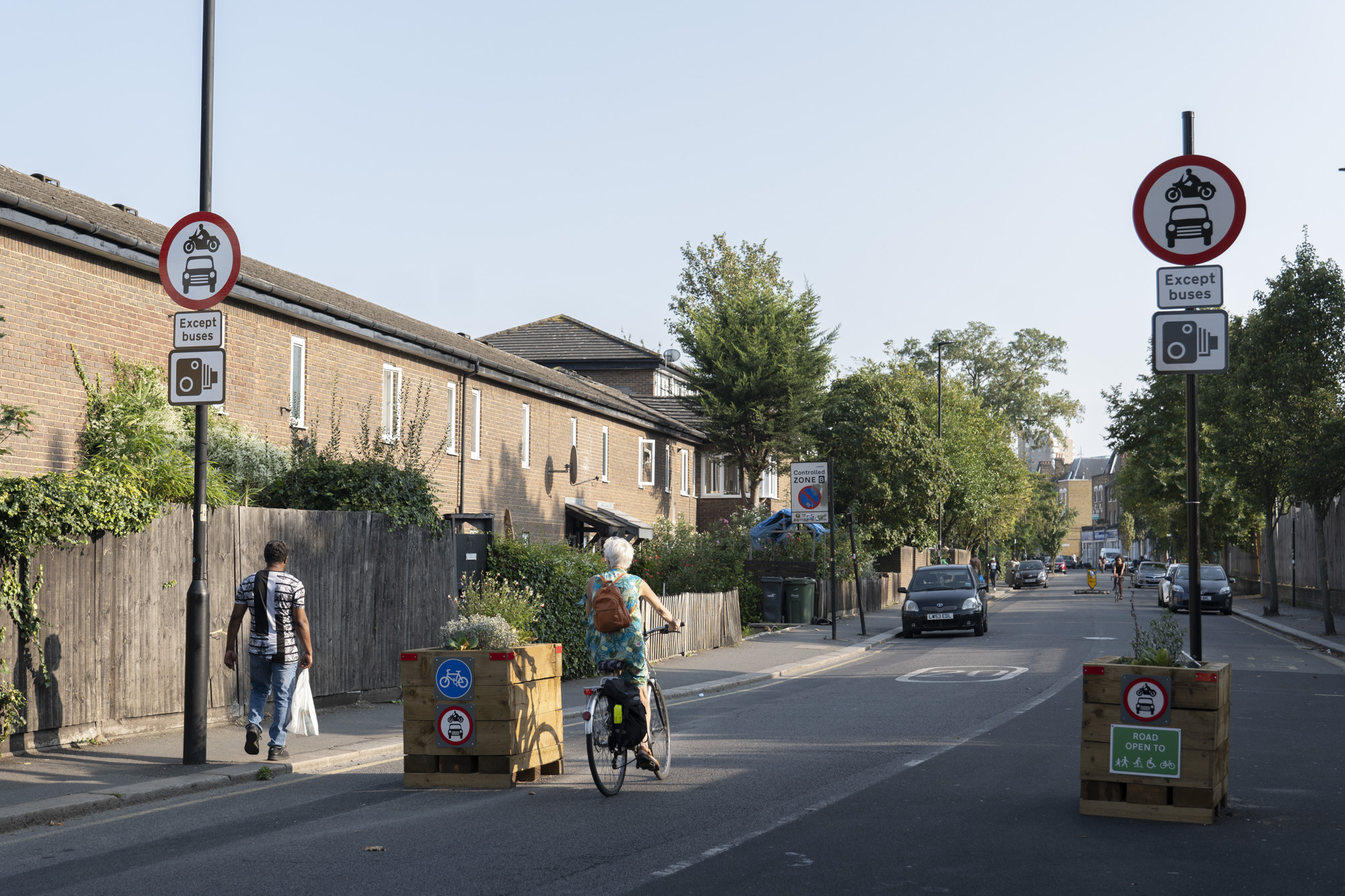 The council announced its intention to make the Railton LTN and Oval to Stockwell LTN permanent last month, subject to its own decision-making procedures. Lambeth Council has now announced approval has been granted for both LTNs to become permanent.
It means local streets in both neighbourhoods will restrict motor vehicle through traffic, with some exceptions, to enable better walking and cycling routes, improve air quality and make streets safer for all users.
Cllr Danny Adilypour, joint Cabinet Member for Sustainable Transport, Environment and Clean Air, said: "Low traffic neighbourhoods are an important tool in our armoury as we begin to make our streets work for people once again. Therefore, I'm pleased that after extensive monitoring showing that these schemes are working as expected and after a thorough consultation with residents and businesses, the council will be making them permanent.
"This is a major step towards realising our goals of a cleaner, safer, more climate resilient neighbourhood that enables residents and visitors alike to move about safely."
Both LTNs were introduced as emergency measures during the Covid-19 pandemic and were subject to extensive consultations in Autumn 2021.
Data collected during this period found the Oval to Stockwell LTN had an approval rate of 55 percent, while the Railton scheme recorded 54 percent support.
The council monitored traffic volumes and air quality during the trials, finding an overall decrease in the amount of traffic and more cycle journeys.
In both LTNs there will be exceptions for Blue Badge holders who are reliant on driving, being driven or on visitors who arrive by car. Taxis and fully accessible private hire vehicles will also be exempt along with rapid response healthcare providers and the emergency services.
The future of three other trial schemes – in Tulse Hill, Streatham Hill and Ferndale – will also be considered by the council in due course.
Lambeth council identified the use of LTNs in its 2019 Transport Strategy to reduce motor vehicle traffic, improve air quality and encourage active travel – but the pandemic accelerated their introduction.
Cllr Adilypour added: "Lambeth Council is playing a leading role in the local response to the climate crisis and by taking such bold steps, I hope we can benefit from a healthier and cleaner borough where people feel safe and confident when walking or cycling."
The council expects initial public realm work in the LTN areas to begin in Spring 2022 with further enhancements to follow later.
More information is available at the Oval to Stockwell LTN page and the Railton LTN page.