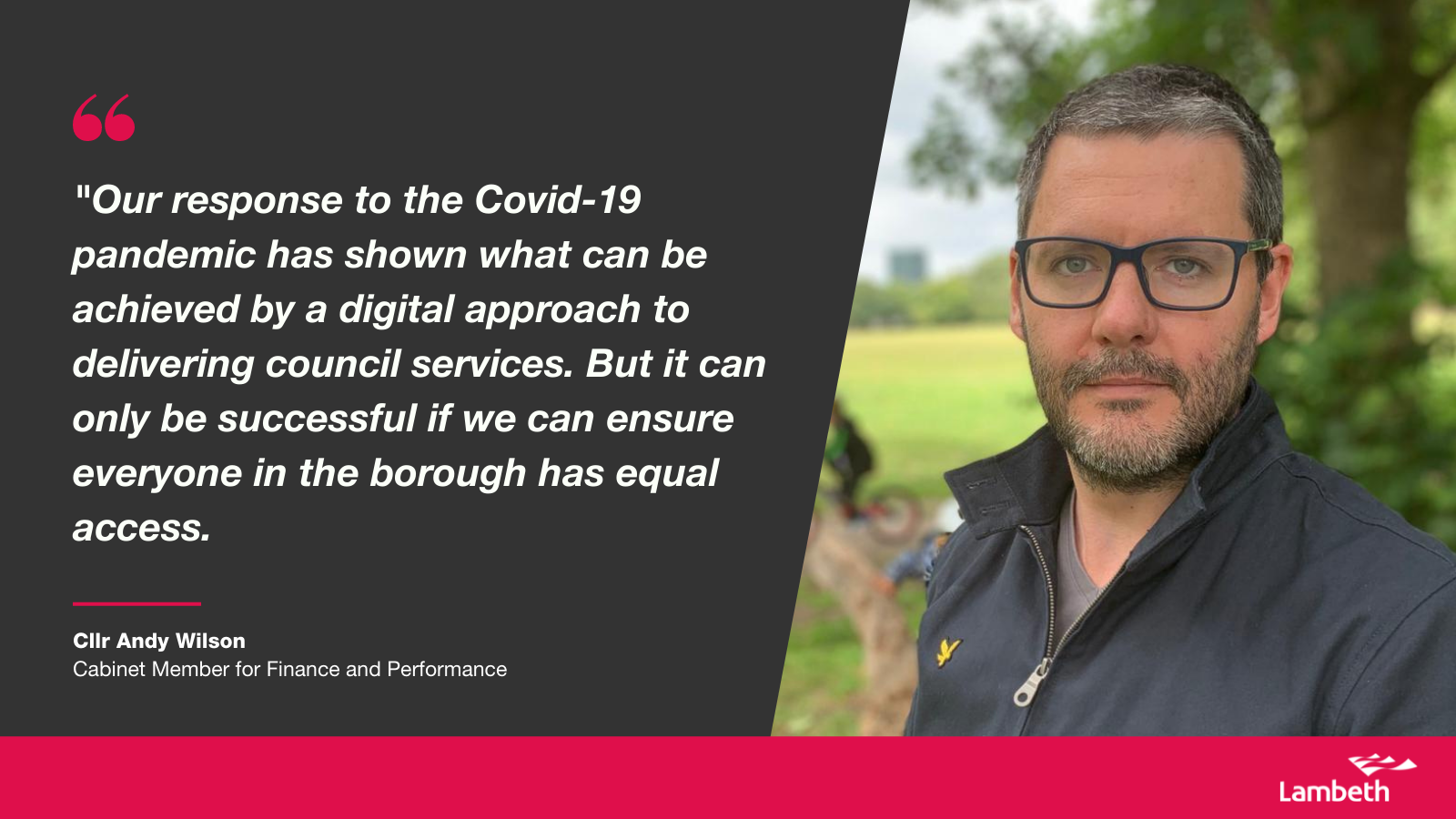 The Lambeth Digital Strategy will see significant investment in digital skills training, employment opportunities and tech infrastructure across the borough.
It is a major step in realising the town hall's ambition of becoming a digital council with more services available online and made accessible to all.
Digital inclusion is central to the strategy; all housing estates will see much improved full-fibre broadband and libraries will provide free use and rental of equipment including laptops and tablets, free Wi-Fi access as well as offering digital skills training courses.
The council recently launched its new website and will continue to invest in it to make it easier for residents to find information, use council services and seek support.
Lambeth will also intensify its efforts to work with Internet Service Providers to ensure more Lambeth households are able to access high-speed broadband. Work is ongoing with mobile phone companies to increase 4G and 5G coverage and eliminate "not spots" of areas of no signal.
Cllr Andy Wilson, Cabinet Member for Finance and Performance, said:
"We are more reliant on technology than ever before, so it is vital we support both our businesses and residents to be connected.
"Our response to the Covid-19 pandemic has shown what can be achieved by a digital approach to delivering council services. But it can only be successful if we can ensure everyone in the borough has equal access.
"We are therefore taking steps to help close the digital skills gap by providing more digital skills training opportunities for residents as well as working to ensure our broadband infrastructure is fit for the digital future.
"None of this will be possible without our continued work with mobile phone companies and ISPs to increase connectivity and ensure no homes are left behind."
The Lambeth Digital Strategy has four clear aims:
Provide Digital Access for All
Lambeth Council is committed to increasing free Wi-Fi coverage in public and community buildings and promote low-cost data and internet access.
The council will use its libraries, community centres and other public buildings to hold digital skills training sessions for residents.
Access to devices will also be improved with plans to increase the number of free-to-use laptops, smartphones and tablets in council buildings.
Create sustainable digital infrastructure
Around 4.5 percent of properties in Lambeth have no broadband access while just 9.8 percent of households have access to superfast full fibre optic connections.
From this year, all new housing developments must allow for fibre broadband. The goal is to ensure 85 percent of properties have access to fibre broadband by 2023.
The council is already collaborating with full fibre operator G.Network to lay miles of underground cables in the borough to meet this target.
Create an economic advantage
Lambeth Council wants to ensure its residents have the technical skills required for jobs in the digital economy.
The Lambeth Digital Strategy will boost connectivity with the aim of attracting new investment and support emerging businesses including SMEs.
Young people will also benefit with closer links between schools and digital companies in the borough to offer more work experience, internships, and apprenticeship opportunities.
Innovate council services
The council is already redesigning its customer experience with a redesigned website that will make it easier for residents to find the information and support they need.
The council will also implement a Digital Customer Experience Platform to improve how residents can access those services in a more efficient manner.
There will also be a greater focus on using social media and other online communications to inform residents of decisions that affect their area.
Cllr Wilson added:
"We will be working closely with residents and businesses over the coming years to make sure we can realise our ambitions.
"Lambeth council is committed to being a forward-thinking council on the forefront of the digital economy. We can only achieve this by working with our businesses, the voluntary sector and our residents to ensure no one is left behind."