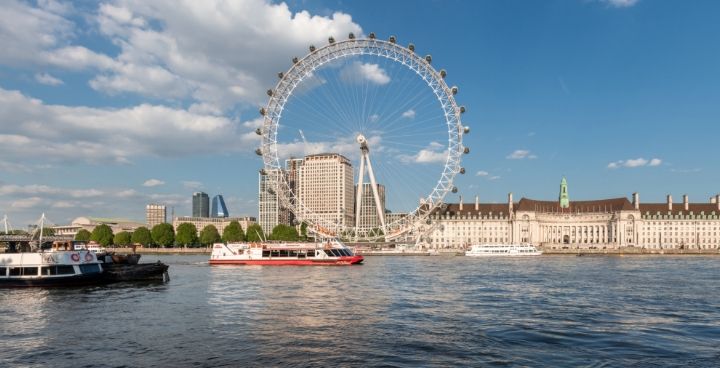 [Image credit: South Bank London]
Lambeth Council's Public Protection team have carried out a review of a Public Space Protection Order (PSPO) which has been in place since 2016 and lapses this month.
The PSPO prohibits street gambling and street gaming, and applies to the Lambeth side of Westminster Bridge and an area surrounding the approach to that Bridge on the Lambeth side.
Lambeth has erected signage in various locations around Westminster Bridge, which shows the area the Order covers, and explains the prohibitions that apply in that area.
Following a wide-ranging period of consultation and analysis, the decision has been taken to extend the PSPO for a further period of three years in its current form.
There are frequent reports of groups that play a fraudulent 'cup and ball' game with no opportunity to win, primarily targeting tourists and visitors in the vicinity of Westminster Bridge, contributing to large scale criminality in a high profile area.
A recent BBC film highlighted the way in which these groups operate.
A range of detrimental and harmful behaviours are associated with street gaming and street gambling activities, including: modern-day slavery, human trafficking, links to women involved in prostitution, the exploitation of minors, pick-pocketing and theft, and the deliberate targeting of vulnerable people.
Since February 2019, Lambeth has issued over 300 Fixed Penalty Notices to offenders who have breached the PSPO, and has since successfully prosecuted individuals who have failed to pay their penalties.
Our consultation was open for six weeks from  July 22nd to September 1 this year, and 98% of people who responded to the survey supported extending the PSPO. You can find out more about the decision to extend here.
Lambeth's decision to extend its Street Gaming and Street Gambling PSPO signals the council's determination to tackle anti-social behaviour on Westminster Bridge and the surrounding area.