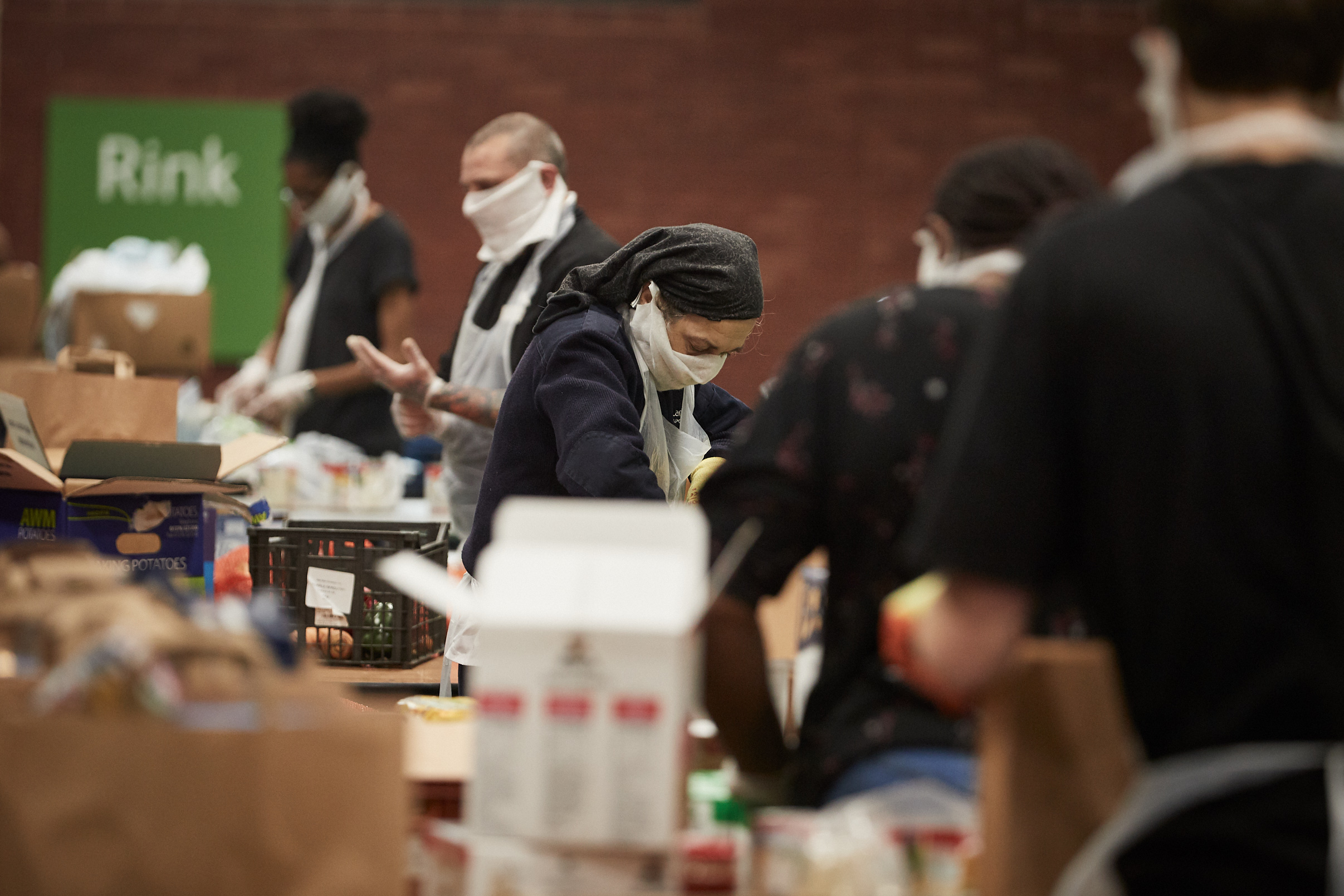 The report 'Lambeth united: Our response to Covid-19' outlines what's been achieved, lessons learnt and how council services for residents have been maintained while new measures were put in place to support the borough's different economic sectors and social groups.
It highlights the extraordinary daily work of Lambeth's voluntary and community sector, the work carried out to support business, culture and enterprise and showcases the inspiring work in neighbourhoods to help most in need, delivered by and for residents, including through Mutual Assistance Groups.
The pandemic, which remains an unprecedented and unfolding national crisis, has seen extra local support created for children and young people, businesses, community groups and the most vulnerable in our communities – with measures often developed and implemented in just days.
At a similar pace, the borough now has new projects channelling the energy of the residents wanting to pitch-in, is taking a lead role in gathering data to analyse the impact of the virus on the borough, including among vulnerable and BAME communities. The council will soon be collecting data to help examine the disproportional impact of Covid-19, as well as directing resources allocated to help local people adjust to the social distancing practises we must all now observe.
Cllr Jack Hopkins, Lambeth Council Leader, said: "I'm incredibly deeply proud of the way Lambeth council has responded, keeping critical services going despite huge challenges and creating new ones in a matter of days. In particular, distributing food and care packages to more than 7,000 vulnerable people.
"I want to thank our council staff and councillors for their commitment. But this report also references and demonstrates that the council has not achieved anything on its own, and without strong relationships and partnerships with the community, our businesses, our public sector partners like the police and the NHS, our academic institutions, our voluntary sector and community faith communities.
"It shows that Lambeth's resilience is ultimately a sum of all its parts and their relative strength."
Key achievements include:
Distributing more than 8,000 food and care packages to vulnerable people
Creating the new Lambeth Business Taskforce
Offering accommodation to every rough sleeper, housing 104 people
Allocating £1m for discretionary housing payment
Enlisting, verifying and mobilising 1,000 volunteers
Stopping any evictions or enforcement action for council tax arrears
Introducing three-month rent relief for 318 local businesses and community sector tenants
One of the emerging trends from the response to coronavirus has been the rapidly increasing adoption of digital technology and working from home – which is currently being done by most of the council's workforce and employees across the borough. This has driven genuine innovation – on April 22, Lambeth Council become the first in the country to appoint its Mayor via webcam, and digital conferencing became crucial in allowing council decision making to continue. The report says the wide-spread changes are unprecedented and will re-shape the future of local government.
Cllr Hopkins said: "This report sets out what has been done and shows what has worked, but also identifies where we need to do more. The Lambeth recovery strategy has not been written yet because it will require shared endeavour from right across the borough to come together to make sure it is right for the journey ahead."