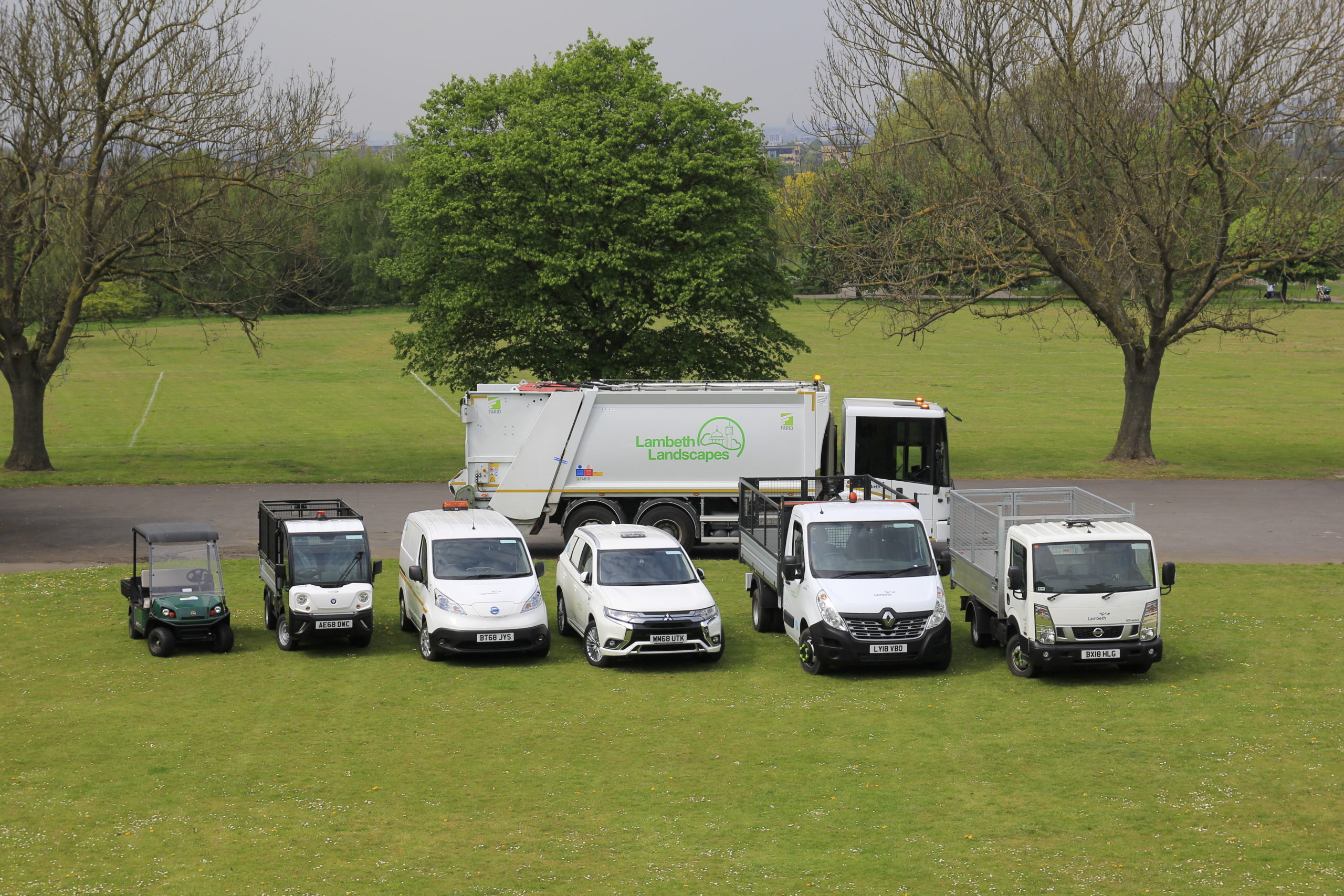 Lambeth Landscapes, a direct services organisation within Lambeth Council, operates 84 light commercial vehicles in the borough and has this week has achieved Logistics UK Van Excellence scheme accreditation for the fourth year in a row.
The national scheme recognises excellence in operational standards and is an audited award that includes monitoring of driver behaviour, vehicle safety and maintenance, requiring evidence of fleet operation that goes further that legal requirements.
Lambeth Landscapes has also secured a Fleet Operator Recognition Scheme (FORS) Bronze standard award for a second year in a row. This voluntary accreditation recognises a well-run fleet which demonstrates best practice in safety, efficiency, and environmental protection.
A third of the fleet has been through a switch too hydrotreated vegetable oil (HVO) biofuel which is a renewable diesel alternative that eliminates up to 90 per cent of net CO2, and significantly reduces nitrogen oxide, particulate matter and carbon monoxide emissions. HVO is made from renewable materials which can be regrown when stock is needed.
Another third of the fleet are now also zero or ultra-low emission electric vehicles as the push to be environmentally friendly as possible continues.
Cllr Sonia Winifred, Lambeth's Cabinet Member for Equalities and Culture, said: "Lambeth is investing heavily in our parks, open spaces and cemeteries to make them attractive, appealing and well maintained because we know how important they are for the people of our borough.
"This greening of our landscape fleet, and recognition of the service they provide, is brilliant news as we progress towards achieving our ambitious environmental and customer service aims."