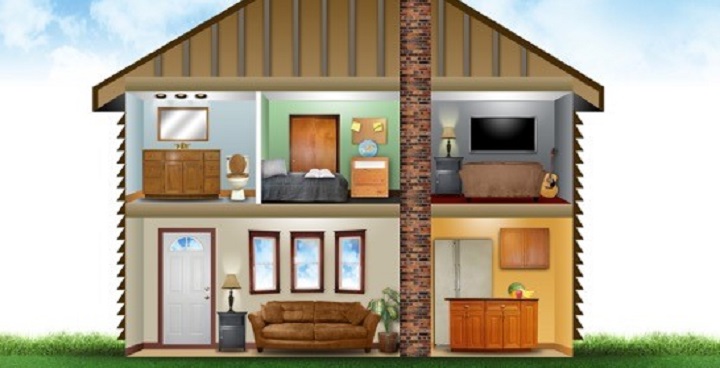 If you rent your home from Lambeth Council or you're a homeowner who has bought a council property, you can benefit from our new insurance offer. We've worked with a trusted provider to offer tenants and homeowners Crystal low-cost home contents insurance.
Resilience and responsibility 
As a social landlord, Lambeth only has very limited responsibility for your home contents. But as a housing provider, we can secure lower costs than what's usually available to you direct. We aim to help because home contents insurance helps improve residents' financial resilience – lowering your risk of paying out to replace things you own.
Are you protected?
Some people don't take out home contents insurance because they believe their  buildings insurance protects things like clothes, furniture, TVs. It doesn't. Some won't take out a home contents policy because it can seem like a lot of money to protect what should be safe indoors. But even at home, bedclothes and carpets could be ruined by a fire or a leak from another flat. Children or pets can cause accidental loss or damage even while you're there.
Key benefits of our home contents cover offer
From as little as £19 to insure up to £4,000 worth of contents for 12 months
Same rate for tenants and homeowners.
Unlike most insurance, no minimum security requirements and no excluded postcodes.
Most policies include an 'excess' -insurers won't pay the first £50 or £100, say, of an insurance claim. This policy has no excess if you claim.
Many insurers have 'no claims' rates but costs of your premiums up if you claim and they have to pay out. That doesn't happen here.
Flexible pay as you go options:
Fortnightly or monthly using a Swipe Card at any Post Office or Pay Zone outlet
Monthly by Direct Debit
Annually by credit/debit card, cheque or postal order made payable to Crystal Insurance Scheme.
You're insured to replace home contents you take out with you – a bike, phone, camera, jewellery, watch or laptop that gets lost, broken or stolen.
No charges for cancelling mid-term
Find out more
Contact Crystal Insurance on 0345 450 7286 or visit www.crystal-insurance.co.uk