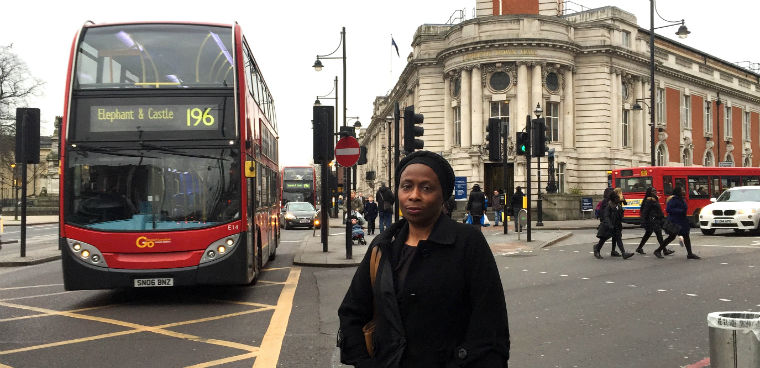 New jobs
New jobs created by the proposal would be on offer for Lambeth residents, with training and skills opportunities available as part of the plans. There's also a step forward in the efforts to help tackle the climate crisis through use of innovative hybrid transport between repairs jobs.
The new £4.5million proposal to deliver communal repairs and aids and adaptations through a Direct Labour Organisation will be discussed by the council's Cabinet on November 30.
It delivers on the council's aims of insourcing vital council services where possible and looks to create a new and better quality service for residents that is more socially responsible.
Greener borough
Operatives working directly for Lambeth council will be using hybrid-electric vehicles and effective journey management software to reduce emissions and cut unnecessary road transport, contributing towards the Council's 2030 net-zero carbon commitment, and setting an example for other housing service providers on how to run in an environmentally responsible way.
Lambeth Council is one of the country's biggest social landlords, maintaining more 34,000 tenant's and leaseholder's homes.
Word from the Cabinet
Councillor Jennifer Brathwaite, Deputy Leader of the Council and Cabinet Member for Housing and Homelessness, said: "In 2018, this administration made a manifesto commitment to bring services back in-house where they can be delivered better for residents and are better value for money and I'm proud to be able to deliver on that commitment.
"We have worked closely with our tenants and leaseholders on how to improve repairs and creating a direct labour organisation is a real opportunity to increase satisfaction and deliver a more community and care focused service.
"That includes creating employment opportunities and delivering on our net-zero carbon commitments by electrifying our vehicles and reducing the miles travelled by operatives in the borough.
"This plan also helps tackle inequalities by supporting vulnerable residents maintain their independence and improve on equality within the borough by working to employ local people furthest from the jobs market."
The council proposes working with closely with the local college and university to provide the training, put in place career progression opportunities for staff at the Direct Labour Organisation and work to provide property adaptations to support disabled, vulnerable and older adults in maintaining their independence and remaining in their homes.
Resident involvement
The move follows substantial resident involvement last year in a detailed task group review of the council's communal repairs service. The resident task group felt that existing contractors often give less priority to communal repairs than repairs inside people's homes and produced 21 recommendations for the communal repairs service.
The creation of a Direct Labour Organisation was also recommended by the Council's Resident Procurement Panel – a resident-based advisory and consultative panel specifically set up to help the Council design, procure and manage its new housing repair and maintenance delivery arrangements.