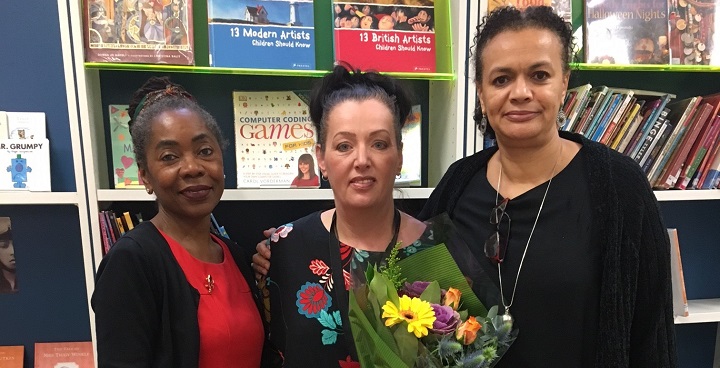 Lambeth Council's Tina Fellows has won a national award for her work in running inclusive, interactive and fun rhyme and story sessions throughout the borough.
Getting children reading
Tina, who works as an Early Years Literacy Officer, was named as a Rhymetime Award winner by the BookTrust. The BookTrust is the UK's largest children's reading charity, and works to transform lives by getting children and families reading.
First among hundreds of entries
Tina was named Bookstart 25th Anniversary Rhymetime Award winner ahead of four runners-up and hundreds of entries. She said:
"It is wonderful to have won and I thank all who nominated me. I love what I do because I believe in the importance of literacy for all and aim to provide a little positive difference to the lives of families I am fortunate to meet."
Find Rhymetime
Tina runs Rhymetime sessions at Streatham Vale Pop-up Library, at the Railway Tearooms, Brixton Library, West Norwood Library, Clapham Library and Streatham Library, as well as a host of others over the years. She is supported in her role by fellow Lambeth Library staff, including Bookstart Coordinator Abibat Olulode (pictured right) and Head of Lambeth Libraries Susanna Barnes.
Word from the Council
Cllr Sonia Winifred (pictured left), Cabinet Member for Equalities and Culture, said:
"I'm really delighted for Tina and am proud of the work she does for the residents of this borough. The feedback from parents and careers about her work is brilliant and I'm sure that's why she won this prestigious award."
---
For more information
To find your nearest Lambeth Library, join to get your library card, browse the catalogue, find events in the libraries, book a computer to use in a library and more services, see the Lambeth Libraries information pages
For more about the Book Trust including their lists of Great Books to get children reading and recommended new books, start with the Book Trust website.