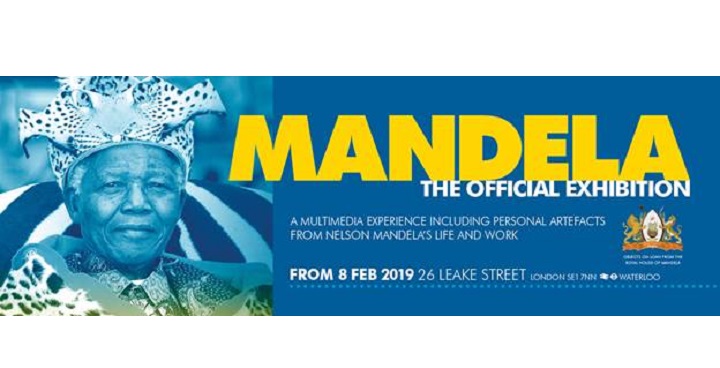 Nelson Mandela: The Official Exhibition opens in Lambeth on 8 February, 2019. It takes visitors on a personal journey through the life of the world's most iconic freedom fighter and political leader,
Historic and personal
An immersive and interactive experience covering over 750 square metres, the Mandela exhibition features previously unseen film, photos and over 150 historical artefacts and personal effects on loan from the Mandela family, museums and archives worldwide. After Lambeth, it will tour the world.
Word from the Cabinet
Cllr Sonia Winifred, Lambeth Council Cabinet Member for Equalities and Culture, said: "When Nelson Mandela visited Brixton in 1996, crowds came out to celebrate. When he died, thousands in Lambeth grieved. We are proud of that connection with Lambeth and proud to be the first to host this unique exhibition on its world journey."
Discover Mandela
Discover Mandela as you have never known him – with fresh insight into people, places and events that formed his character, and the challenges he faced. A series of galleries take you on Mandela's journey to becoming the 'Father of South Africa', a globally loved and respected figure.
Go back in time to the rural childhood home that shaped the great leader he became.
Follow him through years of turbulent struggle against apartheid
learn how his remarkable spirit remained unbroken, but at great personal cost.
relive the global celebration of his release after 27 years in prison, and his historic ascent as South Africa's first democratically elected president.
Unique insight 
With wisdom from the man himself, plus exclusive insights from his family and those that knew him best, visitors will see Nelson Mandela in a new light. A century since his birth and five years since his passing, what does 'Nelson Mandela' mean today, in a world where inequality and injustice are still rife? Nelson Mandela: The Official Exhibition asks questions that matter today.
For more information
Nelson Mandela: The Official Exhibition 26 Leake Street Gallery. Addington Street, London SE1  7NN. 8 February to 2 June 2019.
For Lambeth resident discount book online using the code: LAM1250   Offer is valid from 8-24 February 2019.   Adult tickets for Lambeth Residents are £12.50 instead of £15.00; Residents must show proof of address when entering the exhibition.