The council has started a consultation to gauge residents' views on new national plans to create the first 'smoke-free generation'. Responses will help shape Lambeth's new Tobacco Control Plan. This plan will be in conjunction with Lambeth's existing action of banning smoking in playground and expanding stop smoking services.
In Lambeth over 35,000 residents continue to smoke. It is one of the biggest killers in the borough, responsible for over 500 deaths and over 1,300 hospital admissions a year. The high cost of smoking has also led to children in smoking households being pushed into poverty.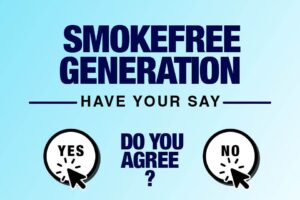 There is also growing concern within the community about the increase of children vaping. The number of young people vaping has tripled in the last three years, with one in five children having used a vape.
Lambeth's actions build on a national plan to have a smoke-free generation. These plans include a law to stop children who turn 14 this year from ever legally being sold cigarettes, a crackdown on illegal sales of tobacco, actions to tackle youth vaping and more money to help people quit.
Councillor Jim Dickson, Cabinet Member for Healthier Communities said: "Lambeth is proud to support national efforts to create a smoke-free generation. In Lambeth smoking is still a key driver of health inequalities, so tackling it means we can work towards making Lambeth a healthier place to live.
"Tackling smoking will also help people and families save more money, reducing poverty in the borough. One of our priorities is also to make sure that Lambeth is the best place to grow up in. By fighting youth vaping, we would be moving in the right direction towards this aim."
If you're interested in learning more and having a say on Lambeth's anti-smoking actions please take part in the survey here.