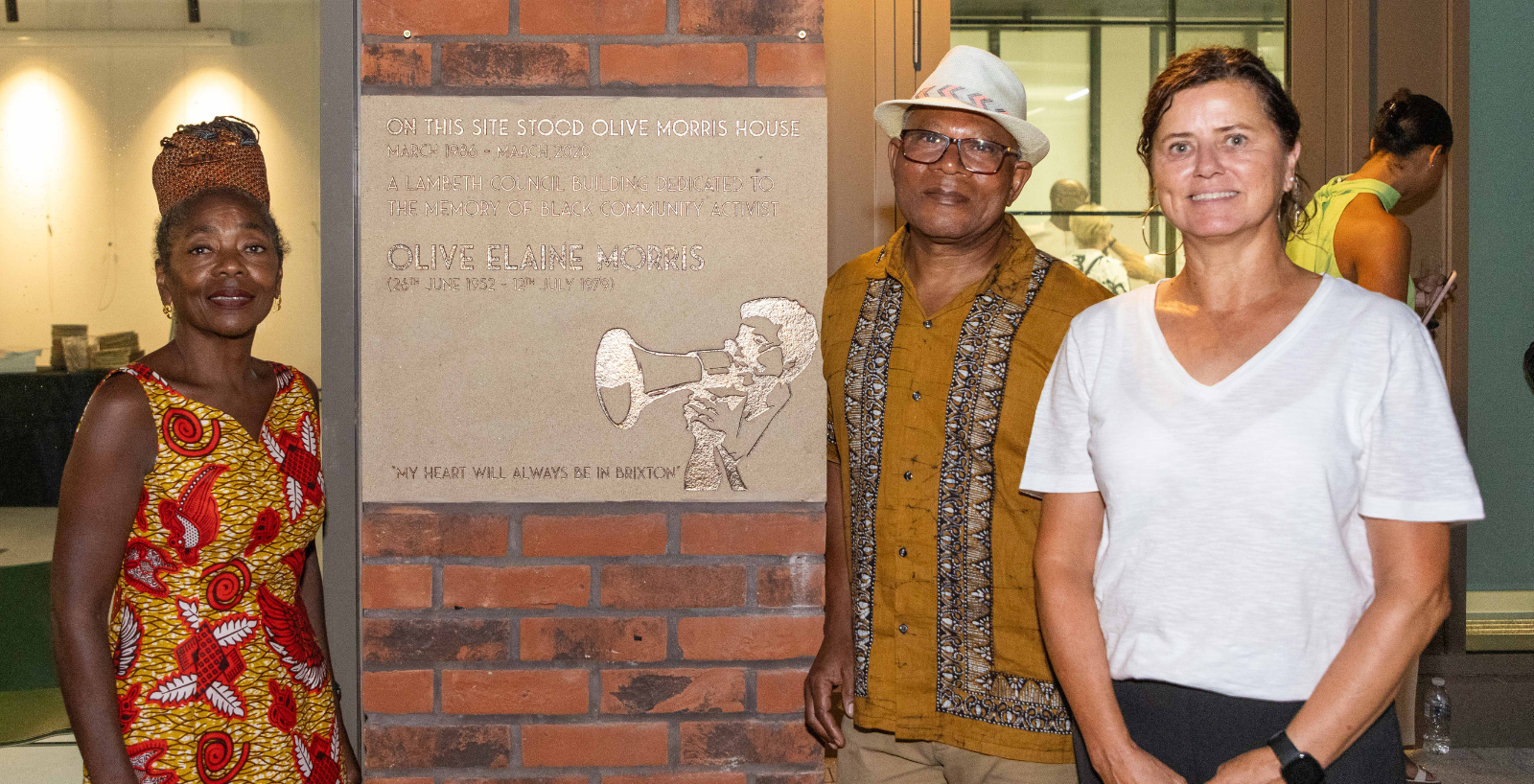 Council leader, Claire Holland, and Cllr Donatus Anyanwu, Cabinet Member for Stronger Communities, Leisure and Sport, joined the friends and families of Olive Morris and Darcus Howe to celebrate the contributions they had made to Brixton – and to Lambeth as a whole.
At the event, at the new "Brixton Centric" building, a memorial stone was unveiled commemorating Olive, a Jamaican-born British-based community leader and activist who co-founded the Brixton Black Women's Group. A reading room in the new Archives, built on the site of the former council building Olive Morris House, also bears her name.
Brixton Centric is also home to the new Darcus Howe Apartments, providing 30 new affordable homes for Lambeth residents. Journalist, activist, and publisher Darcus Howe, who died age 74 in 2017, spent his life working for justice for black British people. After migrating to the UK in 1961, Darcus was an instrumental force for change in the black British struggle for equal rights and justice for over five decades.
The event to mark the opening of the apartment and to unveil the memorial stone was hosted by Muse, the developers behind the Brixton Centric site. Lambeth Council anticipate that the Archives will be fully open to the public by the end of the year.
Word from the Cabinet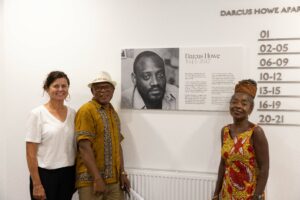 Cllr Holland, who attended the event with Cllr Anyanwu and Cllr Sonia Winifred, said: "We're extremely proud of this building, the final piece of Lambeth's Your New Town Hall project, which has delivered hundreds of new homes for the people of our borough. This entire project has been focused from the start on the enormous benefits it would bring to our community – from the new homes to the new Archives and opening up the Town Hall to the people of Lambeth.
"It is fitting that this new building will carry the names of two people who were such tireless – and fearless – advocates for justice, and so passionate about Brixton. Both Olive Morris and Darcus Howe fought against racism all their adult lives and we are immensely grateful to their unique contribution to our borough and our country as a whole. I'm delighted that this new building will ensure their legacy is remembered for generations to come."
Community voices
Leila Howe, wife of the late Darcus Howe, said: "I am pleased that Darcus' life and work is being commemorated in this way. The Apartments are a fitting tribute that acknowledges his life and work to make Britain a diverse and equal society. He published the journal Race Today, a voice for marginalised communities in Brixton, where he lived and worked for many years."
Liz Obi, member of the Remembering Olive Collective, added: "We are delighted with the memorial stone which commemorates Olive Morris House and which acknowledges Olive's activism within the community. It is fitting also that Lambeth Archives, which hosts the Olive Morris Collection, will occupy the ground floor space in the new building and that they have named the reading room after her."