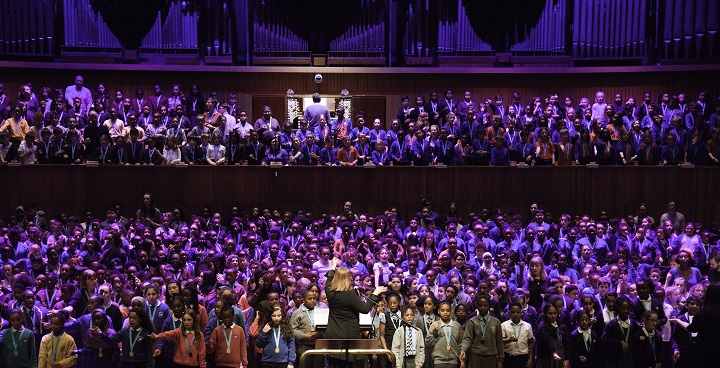 Lambeth Music Service present the Lambeth Sounds Music Festival, in collaboration with Southbank Centre. 18 to 23 March 2019 at the South Bank's Royal Festival Hall and Queen Elizabeth Hall and Brixton Hill Music Centre
World-class stage
Lambeth Sounds Music Festival will capture the energy, passion and focus of young musicians and celebrate the achievements of schools and music hub partners as they perform together on a world class stage.
Nine concerts
The festival will include nine concerts that each feature a different style of music making. These concerts will also provide a platform for young up and coming composers.
Lambeth Sounds
Launching in 2019, Lambeth Sounds is the new music hub for Lambeth which will offer a range of exciting opportunities for all children, young people and adults to engage with music. Lambeth Music Service receives core funding from the Arts Council of England and is the lead partner of Lambeth Sounds Music Education Hub.
Musicians and audiences
Lambeth Music Service has over 10 years-experience delivering an annual music festival. During this time an estimated 25,000 young musicians have participated with over 40,000 audience members attending free of charge.
Concert details
For more information