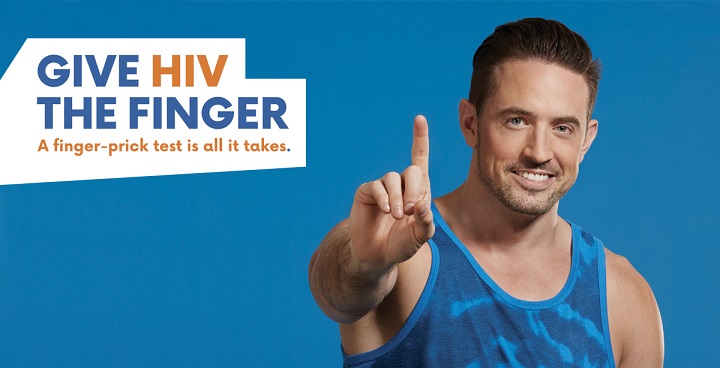 From Monday 18 to Friday 22 November, all adult patients visiting their GP in Lambeth and Southwark will be asked if they'd like their blood to be tested for HIV. It will also be offered to people having a blood test at one of Guy's and St Thomas' NHS Foundation Trust or King's College Hospital Foundation Trust sites. This will involve a small amount of extra blood being taken during their routine blood test. Staff and volunteers will also be offering information and guidance about HIV prevention, testing and treatment throughout the week too.
What is HIV?
HIV (human immunodeficiency virus) is a virus that damages the cells in your immune system and weakens your ability to fight everyday infections and disease. With early diagnosis and effective medication, people with HIV can live a near-normal lifespan. Antiretroviral treatment stops the virus replicating in the body, allowing the immune system to repair itself and prevent further damage. Lambeth (and neighbouring Southwark) have one of the highest diagnosis rates of HIV in the UK (1.4% and 1.2% respectively).
A fantastic chance
Dr Emma Wallis, HIV specialist registrar at Guy's and St Thomas', said: "Routine HIV testing in outpatients and GP surgeries is a fantastic opportunity to test people that may not have had a chance to test already. People can live for many years unaware they are infected, testing regularly is very important so we can diagnose HIV early and offer access to lifesaving treatment. Also, routine testing is a great way to combat misinformation and stigma surrounding HIV."
Partnership
Our participation in national HIV Testing Week is in collaboration with GPs in Lambeth and Southwark, Guy's and St Thomas' NHS Foundation Trust and King's College Hospital NHS Foundation Trust, with support from the Elton John AIDS Foundation, Lambeth GP Federation, Southwark CCG and Guy's and St Thomas' Charity.