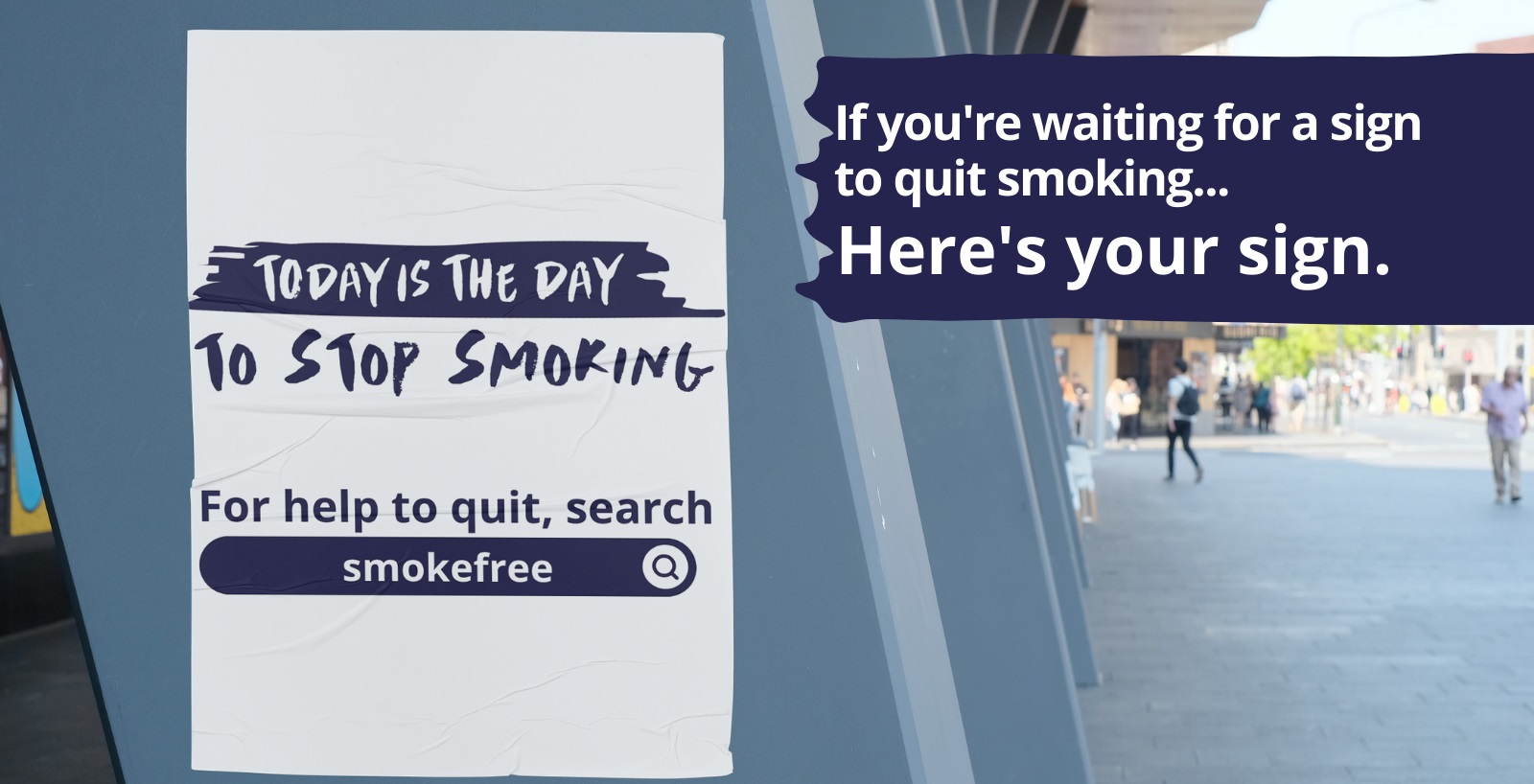 On No Smoking Day, remember many smokers try to quit up to 30 times before they succeed and think of every try as a step closer to success. Don't give up giving up.
#Today's the Day!!
National No Smoking Day is here. Every second Wednesday of March, (this year, March 9) is a time to reach out to friends, family, colleagues and anyone else suffering from nicotine addiction.
Quitting during Covid
 The pandemic continues to place significant pressures on society – particularly for smokers who are more likely to live in disadvantaged circumstances. Evidence shows that Covid increased mental distress. Quitting can help you to deal with the pressure. If you tried unsuccessfully to quit during the Covid-19 pandemic, now's the time to try again. Don't give up on giving up.
Stop smoking support in Lambeth
There's never been a more important time to look after your mental and physical health. Stopping smoking has immediate physical health benefits and significantly reduces your long-term chances of illnesses including heart disease, diabetes, COPD, stroke and cancer. While quitting can feel stressful in the short term, once you're past the withdrawal stage your mental health also improves. Today is the day to stop smoking. 
Specialist Help
 In Lambeth, smoking rates are higher amongst those with long-term mental health conditions including anxiety and depression, and amongst workers in routine and manual occupations.
Research shows that you are more likely to quit successfully with specialist help. You can access local stop smoking services in Lambeth's conveniently located participating pharmacies.
Karman a local pharmacist in Lambeth who provides the stop smoking service at Hills Pharmacy in Kennington affirms the importance of why you should never give up on giving up: "The importance of the day is to make everyone aware that smoking is still a habit which is harmful to the smoker, those around them and the environment.
"The aim of the service is to allow smokers to speak openly and honestly to an advisor in a safe environment to help them quit."
Advice and support on Lambeth's wellbeing bus
A stop smoking advisor will also be available on the Lambeth wellbeing bus on No Smoking Day Wednesday 9 March Tunstall Rd, London SW9 8BN between 11am-1pm.
Remember: Every time you try to stop smoking, you're a step closer to success. Don't give up giving up.