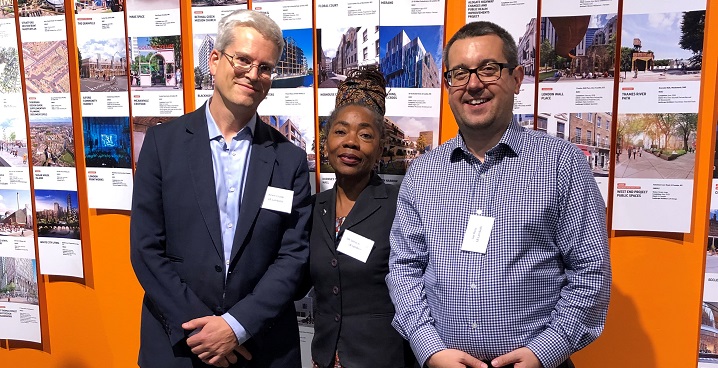 A good parks service is a complex challenge for Local Authorities, not just because of budgets but because parks provide so many different functions for so many people, wildlife and the environment. Getting the balance is not easy and that is why the Good Parks report is based on 10 factors for every borough.
Good Parks for London report 2019
Good Parks for London is the annual report from Parks for London. It assesses each London Borough's parks service to enable recognition for the great work that is happening. It helps improve performance and make practices more visible and open to scrutiny.
Word from the Cabinet
Cllr Sonia Winifred, Lambeth's Cabinet Member for Equalities and Culture, said: "Lambeth's parks and open spaces are among the Borough's finest assets – enjoyed by hundreds of thousands of people. They offer space to play, relax, learn and be entertained and throughout Lambeth there is so much diversity in our parks, from children's playgrounds, exercise equipment, fishing ponds, wildlife, bandstands, sports areas etc. I'm delighted we've been recognised for our commitment to sustainability, with ultra-low emission maintenance vehicles, cutting the use of herbicides and pesticides, better recycling and composting facilities and even larger conservation areas. We will keep working to ensure our excellent parks."
Sustainability in Lambeth
Good Parks for London praised Lambeth's work on sustainability, saying "In 2019 Lambeth declared a Climate Emergency and is determined to make all its services more sustainable. The Council recently completed a £1.5m investment programme in a new green fleet for parks and tree maintenance  – purchasing electric and hybrid vehicles wherever possible. The Parks service has achieved accreditation under the FTA Van Excellence scheme, with systems in place to reduce the environmental impact of fleet operations, including using telematics to improve route-planning and identify inefficient driving.
Weeds and waste
An Integrated Weed Management Policy documents the alternatives to herbicides –weed burners, hot water systems, weedrippers, strimming and hand-weeding.
Improving the sustainability of waste management operations is also key, with large recycling bins at all larger parks and numbers set to increase during 2019.
New composting facilities are being created to ensure all green waste can be managed and used within parks.
Larger conservation areas are now permanently left to re-wild, improve biodiversity and reduce the amount of waste needing to be managed. During autumn/winter, fallen leaves are mown in situ to encourage quicker decomposition.
For more information