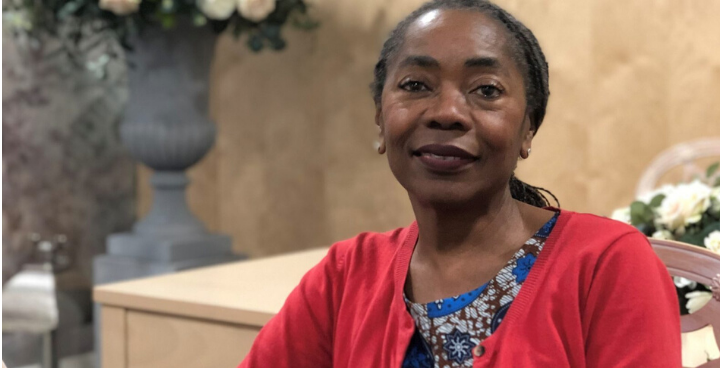 There will also be Windrush art and activities pack, created by a Brixton-based artist Carolyne Hill, to support the celebration. It contains a specially designed motif which features on a posters for local people to decorate and then put in their windows, on their front doors and in their gardens. There is also Windrush bunting for people to decorate and hang out.
The song, lyrics and artwork can be down loaded from love.lambeth.gov.uk/windrushday.
This year's Windrush celebration was developed during the Covid-19 lockdown and has been inspired by the weekly Clap for Carers, as well as the huge contribution members of the Windrush generation has made in the battle against the coronavirus – often at great personal cost.
Lambeth Council and the Brixton Project have worked with local musicians to create the music for this safe mass participation event. The new recording of You Can Get It If You Really Want has been created for residents to sing-along to from their door step, front garden or window on Monday, June 22 at 10:27am – which is in referenced to 1,027 passengers aboard the Windrush when it docked at Tilbury on 22 June 1948.
Word from the Cabinet
Cllr Sonia Winifred, Lambeth's Cabinet Member for Equalities and Culture, who herself is a member of the Windrush generation, said: "This is a fantastic celebration of the Windrush Generation, but also of our community and sense of unity in the face of adversity. I want everyone – radio stations, businesses, schools and shops to play this song and join in on June 22 at 10:27am.
"This celebration has added significance at a time when the Black Lives Matter campaign has once again placed the spotlight on the racist and despicable treatment experienced by the Windrush Generation under the Hostile Environment Policy which ultimately destroyed many Black people's lives.
"This celebration has been designed as an antidote to discrimination, highlighting the legacy of the Windrush generation whose Caribbean culture and traditions have been hugely influential on British culture, and are now reflected throughout the UK in music, food and fashion.
"This year we also faced the COVID-19 pandemic which has again illustrated how ill-placed discrimination against Black people has been, and how the Windrush Generation is a group of people that keeps giving for Britain – with many members working on the front line of this crisis, in hospitals, on public transport and in care services helping save lives and look after those who are most at risk.
"The Windrush Generation have made a tremendous contribution to British life and that has never been more evident or important to celebrate than now."
Huge contribution
The celebration commemorates the arrival of the Empire Windrush at the Port of Tilbury, east of London, on 21 June 1948 and its passengers disembarked a day later. The ship carried several hundred Caribbean migrants, many of them veterans of the Second World War. Since then, the Windrush has come to symbolise the first movement of mass migration to the United Kingdom in the post-war era.
This generation, and subsequent arrivals and their descendants, many of whom made Lambeth their home, have made a huge contribution to our borough's cultural, social and economic life over the decades, particularly in the field of public services and the NHS.
Jamaican born Desmond Dekker released "You Can Get It If You Really Want", which was written by Jimmy Cliff, in 1970 when it reached number two in the UK charts. Dekker, who later lived in south London and died in 2006 is now buried in Streatham Park Cemetery.
Song was chosen in discussion with members of the Community because it is uplifting, fun to join in singing and is instantly recognisable.
Cllr Winifred: "We want all our residents to join in and create a moment of unity across Lambeth to acknowledge the Windrush Generation."