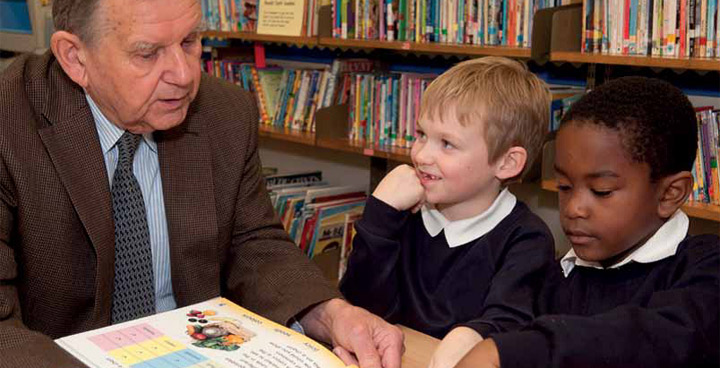 The RSVP scheme provides an opportunity for people to give a couple of hours a week to help children develop the essential skills of reading and maths, or help with other activities such as music or gardening.
It's rewarding for everyone taking part, the children, the schools and the volunteers themselves. Some typical comments by RSVP volunteers include: "I feel rewarded and fulfilled after a reading session as I do enjoy their keenness and also to see them progress" and "It's lovely when they suddenly click onto reading". A typical quote from a teacher is: "The children really enjoy reading with our volunteer and request to read to her when she is in school."
There are currently about 30 RSVP volunteers in a number of Lambeth primary schools, and a small number in secondary schools. They are all seeking to help children to achieve the best they possibly can, through the regular one-to-one attention that a volunteer can provide, complementing the work of the teachers and building up confidence as well as skills.
School volunteers bring to the task their lifetime experience and skills, together with basic information and training. They are not expected to have teaching experience.
The scheme is successful locally as well as nationally!
If you would like to find out more please visit the Volunteering Matters website or email tonybell-rsvp@ntlworld.com