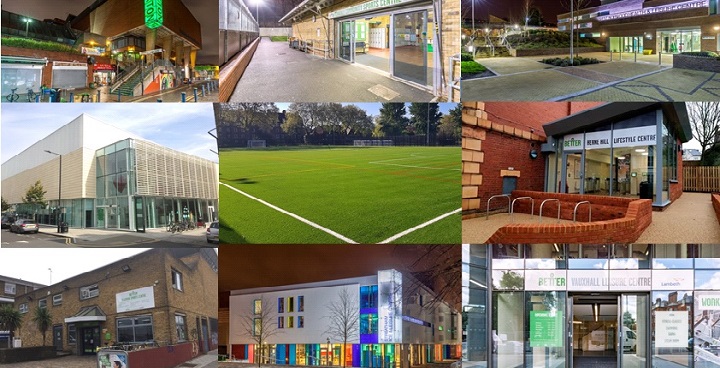 In line with the latest government advice, BETTER leisure centres in Lambeth (including Brixton Recreation Centre, Clapham Leisure Centre, Ferndale Community Sports Centre, Flaxman Sports Centre, Streatham Ice and Leisure Centre, Herne Hill Lifestyle Centre, and Vauxhall Leisure Centre will be temporarily closing all pools and gyms from Thursday 5 November until Wednesday 2 December. This also applies to Lambeth Parks courts and pitches, Clapham Rookery hard courts, and Archbishops Park sports facilities.
Supporting centre members
To help support our members and give you peace of mind, we will not take any payment from you during lockdown. We will automatically stop your next Direct Debit, so you don't need to.
Stay safe, stay home and stay active…
Community is at the heart of BETTER leisure. We're committed to keeping all our members fit, healthy and active wherever you are.  All members will have access to a wide range of free classes online suitable for all ages and abilities;
Better at Homeprovides members with free access to over 600 online classes, plus workouts of the week, nutrition and wellness information, and exclusive member benefits.
Better at Homevirtual fitness classes give members a reason to keep their bodies and minds healthy, even when they can't get to the gym, pool or court.
The wide range of online exercises are suitable for all ages and abilities and can be accessed via the Better UK app or through our link online – Access Better at Home for free
Stay safe, stay active
We want to reassure you BETTER are doing everything they can to help – and  will be sure to stay in touch over the lockdown, to help you keep moving so you can stay home, stay safe and stay active! If you would like to know more, or have any other questions please visit the dedicated FAQs page
More information
Stay updated with the most up-to-date information during the closures: