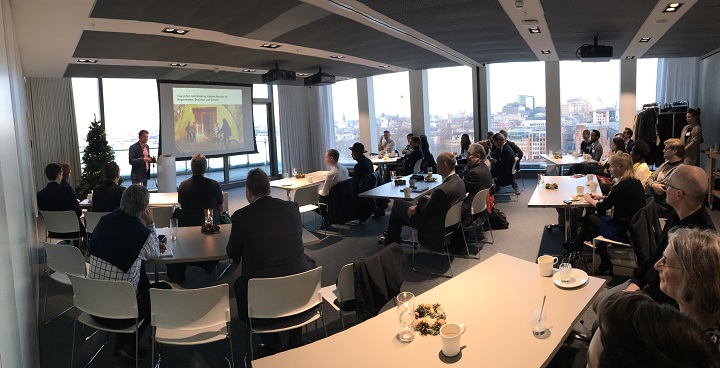 Creative and digital businesses are one of the fastest growing sectors in the country, and Lambeth is already home to some of the most successful.
Lambeth council has set out its ambition to encourage business growth in the borough in its Future Lambeth plan.
The Lambeth Creative & Digital Business Strategy is co-sponsored by the South Bank BID and the GLA, and an advisory panel of some of Lambeth's most successful and ambitious businesses will help to guide the work.
Almost 40 representatives from creative and digital businesses, industry bodies, education providers and Business Improvement Districts, as well as Lambeth council officers were present for the launch.
It is hoped that bringing all this expertise together, the strategy, developed by BOP Consulting and Bilfinger GVA, will help Lambeth grow as the home for digital and creative businesses in not only London, but the country as a whole.
Word from the Cabinet
Cllr Jack Hopkins, Cabinet Member for Regeneration, Businesses and Culture, said: "We know that Lambeth is a great place with the potential to become even better, delivering sustainable growth that adds to the vibrancy and distinctiveness we already consider our major assets.
"It is a place that already attracts creative and digital professionals. We believe we can position ourselves at the heart of the UK's creative and digital sectors ready for further investment and growth.
"We also know that many local people – particularly young people – want to break into the creative and digital industries but need support to do so."