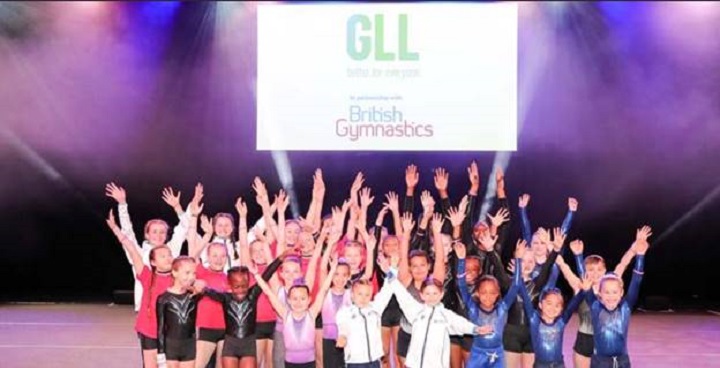 Gymnastics is one of the most popular sports in the UK, with a growing demand to access the sport. A new partnership will offer more opportunities for people to access gymnastics in Lambeth and across the UK.  GLL Lambeth leisure centres are joining the national governing body, British Gymnastics, on a growing list of sport centres helping to increase provision of the sport.
New gymnasts
Gymnastics sessions already run at Brixton Recreation Centre and Clapham Leisure Centre Over the next three years GLL will work with British Gymnastics with the aim of bringing 10,000 new gymnasts into the sport and developing local, regional and national networks of leisure centres.
New coaches
This partnership will also train 100 new UK coaches. In Lambeth, that will mean both new employment and better local access to coaching – hopefully leading to greater success for Team Lambeth in future London Youth Games
Transferable skills
Andrew Clark, National Sports & Aquatics Manager for GLL said, "Gymnastics is a fantastic sport which provides children with great fundamental skills – including balance, co-ordination, concentration and confidence  – that are transferable to lots of other activities. GLL already operate the largest Gymnastics programme in the country; our partnership with British Gymnastics will take this to a new level.
Finding talent
"The unique talent identification model we are developing with British Gymnastics will ensure talent is highlighted and signposted on to the appropriate talent pathway, which could be ground-breaking for the sport."
For more information