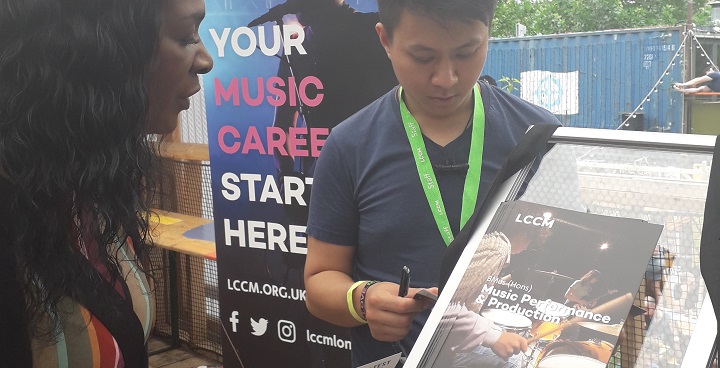 Lambeth Council will be out talking to people at community events all this summer. We want to develop new ways and better ways of listening to communities – particularly those who are less likely to express their views via online surveys or community forums.  That means making sure we change our style to communicate better with some communities, like younger people, vulnerable residents, or people on estates.
Future Leaders
A team from Lambeth Council's 'Future Leaders' professional training programme have been tasked with a key leadership project – getting out and talking to people face to face.
Stockwell Survey
They started in the first weekend of July at the ELEVATE festival and with a survey at Stockwell festival aiming to understand what is important to residents – with a focus on views around available activities, community cohesion, community safety, cleaner streets, wellbeing, and ideas to improve the neighbourhood. This survey will be repeated at events including:
Tulse Hill – Focus on employment and available apprenticeships for young people Saturday 13 July
Lambeth Country Show, Brockwell Park Saturday 20 and 21 July
Promoting opportunities for young people in the Loughborough Junction area (late August)
Clapham Old Town Fair – free community powered event to celebrate and promote local businesses and community groups, Saturday 31 August
Flagship Council-led 'Are You Being Served' event in Windrush Square, Friday 6 September – a wellness day, promoting healthy living and exercise, and a Lambeth 'Question Time' where residents will present questions to a panel including the Leader of the council and key figures such as strategic directors of services.
And a planned environmental event focused on what the Council and community can do to meet targets for carbon emissions, air quality, waste and re-use/recycling.
Questions and ideas
When you see the Future Leaders team out this summer, please answer their questions and share your ideas about what's happening  in your area:
Activities which help create a stronger community and neighbourhoods;
What the community is doing at local level and how the council could get involved.
What will strengthen relationships within the community, and between the community and the Council?
For more information
For details of Clapham Old Town Fair see Clapham Bid's website (please note details for 2019 are not yet online at the time of publication)