Lambeth's Windrush celebrations, delivered by The Brixton Project in collaboration with community groups and cultural organisations across the borough, will also highlight the Windrush Generation's huge contribution to the borough's culture and identity.
One of the activities that all residents are invited to join is a community sing along at 10.27am on June 22 to the Jimmy Cliff song 'You can get it if you really want'. Colourful Radio, at colourfulradio.com, will be broadcasting the song, and we are encouraging all residents to tune in.
Residents are also being invited to display this year's Windrush poster in their windows – it can be downloaded as part of a themed activity pack and it's also being posted to 60,000 homes in the borough. To download the activity pack and for more information visit lambeth.gov.uk/windrush2022.
As part of Lambeth's Windrush Day celebrations 2022 we will also be celebrating the 50th anniversary of the film 'The Harder They Come'. The ground-breaking film from 1972 was co-written, directed and produced by Perry Henzell. Its famous sound track is credited with having brought reggae to the world.
Rights to screen the film have been generously offered by the Henzell family to celebrate and honour Brixton's Windrush generation and their descendants.
The Henzell Family will be joining us from Jamaica on Saturday, June 18 for a Windrush Day launch event at the Brixton Recreation Centre in Brixton town centre. The event will include a film screening and Q&A hosted by Chris Salewicz with panellists including Linton Kwesi Johnson. The event will kick off a series of film screenings across Brixton's venues from June 18 to June 26.
The launch event will see Brixton Rec turned into a community space and see celebrations take place in and around the iconic building.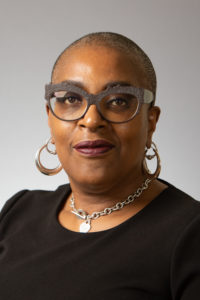 Cllr Jacqui Dyer, Lambeth's Deputy Leader (Inclusive Economy and Equalities), said: "This year's Windrush Day programme in Lambeth will be a proud and joyous reclamation of Black Britishness with lots of activities for everyone to get involved in.
"The We Are Here theme re-asserts what it means to belong, with Windrush stories taking centre stage in Lambeth's buildings, streets and landmark institutions.
"Lambeth is the home of the Windrush Generation and I'm proud that Lambeth Council has committed to celebrate Windrush Day in this way, maintaining our commitment to diversity and inclusion by highlighting our unity, achievement and success."
Lambeth's Windrush Emblems
Artist Seònaid Gowdie has created Lambeth's Windrush emblem for a second year in a row, with a 'Place' emblem  and an updated 'People' emblem encapsulating the importance of Windrush to the people of Lambeth.
Event
s
and Activities
The Brixton Project is bringing together smaller grassroots organisations with larger Lambeth institutions in a  collaborative programme of free events, film screenings, performances, art exhibitions, talks and workshops which celebrate the legacy of Windrush locally, nationally, and internationally.
The heart of the programme will see the historic Brixton Station Road come to life for Windrush; supporting existing traders, Black-led local social enterprises such as the Black Culture Market and Brixton Creates Market, encouraging new footfall and offering bespoke food and fares from across the Windrush diaspora.
Highlights On Brixton Station Road
The Harder They Come – guest reception,  film screening and Q&A: June 18, 5.30pm to 9.30pm
Elders Lunch, steel pans, spoken word, colourful radio live broadcast: June 22 on Windrush Day 
Brixton Immortals Dominos Festival and Talent Showcase: June 25, noon to 6pm