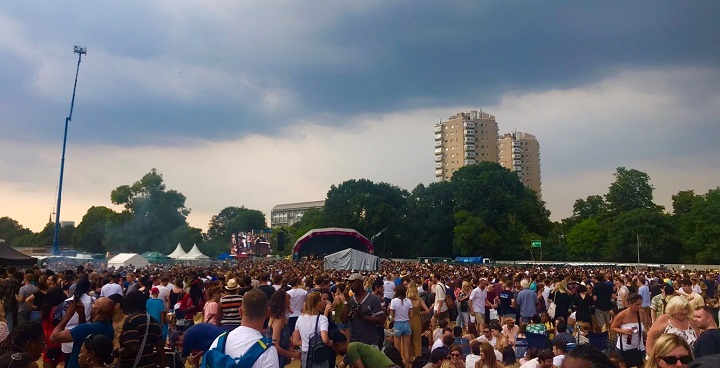 The event which shows Lambeth at its best, featured a unique line up that celebrates the very best of the city and the countryside. The show is one of the biggest free family festivals in the UK.
This year's event had a larger layout with an expansion of the popular Main Arena and the newly titled Brockwell Farm area. Numbers in attendance have yet to be finalised, but are estimated to be similar to last year's show.
Word from the Cabinet
Cllr Sonia Winifred, Cabinet Member for Equalities & Culture, said: "It has been a brilliant weekend. The highlight of our annual calendar.
"Putting on this event has been a huge effort for the council teams who have done an excellent job. I'm delighted that this unique event has again proved to be such a big draw."
A fence had been put around the show for the first time this year to improve safety and security after specific advice. An ban on bringing in alcohol was in place, but people could bring in food and drink.
Cllr Winifred said: "We understand some people were sceptical about the fence around the site. But when it was explained that this was due to safety advice from experts, including the police and our insurers, and that without a fence the event would not have been allowed to go ahead – people understood.
"Because everyone could get into the site quickly and easily the feedback has been that it didn't impact on the vast majority of people's experience."
People at the show said (pictured):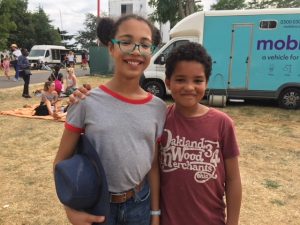 Gabriel, 9, from Lewisham who was with his family, including sister Louise, 12, said: "I have been before and its always been really amazing, so much fun. I went to the water slide which was death defying – I've done it once and want to do it again. I'd definitely come back to the Lambeth Country Show."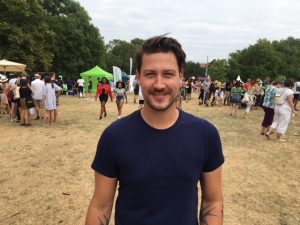 John, 31, from Dulwich said: "It's been a good day. I've been coming for the last three years and it feels busier this year than last. The highlight was the vegetable shows which was so good, although there was a big queue and it was very hot. I'll be back next year for sure."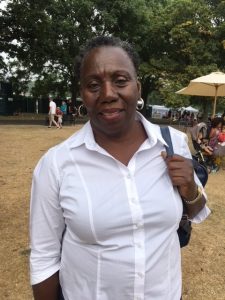 Heather, 70, from Wandsworth, said: "I've been coming for three years, and this year seems to be better organised and there are more tents. Last year I visited the exercise tent and want to go back, but haven't been able to find it so far – the site seems vast this year. It's been a good day, and I came with my nieces and nephews yesterday and they really enjoyed it too. I'll be back next year."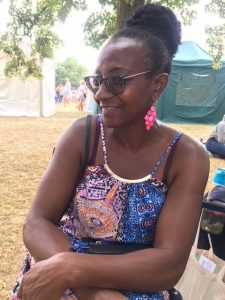 Christine, 42, from Lambeth, said: "It's important the show remains free for the community. I really do like how the structure has changed with more interactive zones and its easier to move around with better signage. I really like the roving musicians, there was percussion, a brass band and a New Orleans style band. I'll definitely be back next year as long as its still free."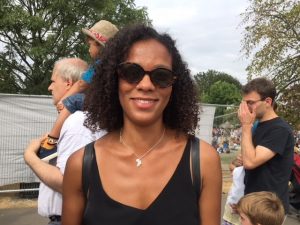 Hannah, 25, from Lambeth said: "It's not as good as it used to be because there's too many people and we had a long queue for drinks. I don't really like the fence because I think it dilutes it and makes it feel more like a festival. I have had a good day. My dad played yesterday at the Village Green Stage, he's the best singer ever. I'll be back next year – I've been every year since I was three. I think searching for weapons and safety makes sense, but you should be able to bring in your own alcohol."