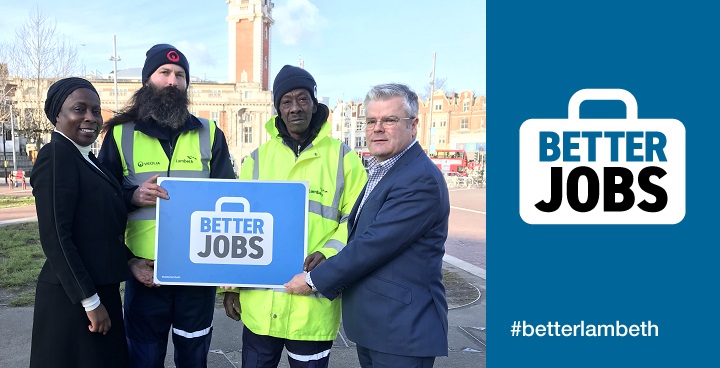 Lambeth is proud to be a London Living Wage employer with all staff and 99 per cent of its contracts all paying the rate at a minimum. The voluntary London Living Wage is based on the principle that workers should earn a living to provide for themselves and their families.
Workers who are paid the Living Wage are more financially secure – they are more able to pay rent, buy food and pay taxes – as it's designed to better reflect the cost of living.
Cllr Andy Wilson, Cabinet Member for Finance, said: "Receiving the London Living Wage can make a real difference in people's lives, especially for those who struggle on low incomes. Better pay can make a real difference for them and their families.
"We will continue to support those who pay the London Living Wage, and encourage as many businesses as possible to sign up."
Lambeth council first became a London Living Wage employer in 2012, and backs the rate to help reduce inequality. There are also 65 registered London Living Wage employers in the borough.
Tenants at Lambeth's award-winning affordable workspaces, Tripod inside Lambeth Town Hall and International House in Brixton, are required to become Living Wage Accredited in order to benefit from the spaces, and are being supported to do so.
In January 2018 Lambeth Council's waste contractor Veolia agreed that staff on the contract will be paid the London Living Wage for the first time. The decision benefitted around 160 Veolia staff, 45 per cent of whom live in Lambeth.
To register as a London Living Wage employer visit the Living Wage website.