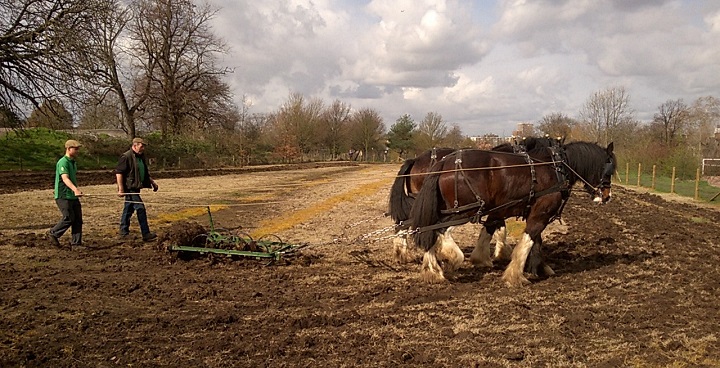 Judging for London in Bloom's 2020 awards was very different this year. Instead of Parks' staff taking judges to visit green spaces big and small, they sent in 22 detailed portfolios – one for each entry– on how our parks, conservation areas, historic gardens and churchyards are being looked after for residents and visitors alike.
Word from the Cabinet
Cllr Sonia Winifred, Lambeth Council Cabinet Member for Equalities and Culture, said: "Lambeth's record-breaking achievements in this year's London in Bloom awards is a clear recognition of our commitment to continually improving Lambeth's green spaces for the benefit of everyone.
"It's testament to the genuine collaboration between our brilliant, innovative Parks staff, local volunteers and our incredibly committed Friends of Parks groups, particularly at a time where our parks have been a lifeline to so many for leisure, exercise and wellbeing during the pandemic."
Lambeth medallists
This is the first time on record we've ever won Gold for the whole borough as well as for individual spaces. Only one other borough won overall Gold.
In total, Lambeth parks and green spaces won eight Golds, up from five in 2019. As well as the Borough Award, new Gold winners are Streatham Rookery and Palace Road Nature Garden, one of three winners in the Small Conservation Area.
Clapham Common was judged Gold in Common of the Year. Brockwell Park won three Golds – in the Heritage category (which includes London icons the National Maritime Museum, Keats House and the Tower of London); as a Large Park and for its Walled Garden.
Brockwell was also awarded Silver Gilt in the Nature Reserves category, helping bring our Silver Gilt tally up from nine to 14 this year. Streatham Common's nature area also scored Silver Gilt, the same as for Common of the Year.
Streatham's Rookery was our Gold winner in the Small Parks category, with Silver Gilt for small parks in Hillside Gardens, Slade Gardens, Ufford Street Gardens, and Vauxhall Pleasure Gardens.
Kennington Park also won more than one award, Silver Gilt in both Large Parks (where Ruskin Park won Silver) and for the Flower Garden.
Thriving community gardens
Community gardens who sent in independent portfolios also did better than ever, with gardens on Spurgeons and Cottington Estates, Streatham Common Cooperative and Brockwell Park Community Greenhouses winning medals or commendations as 'thriving' and 'outstanding'
More information