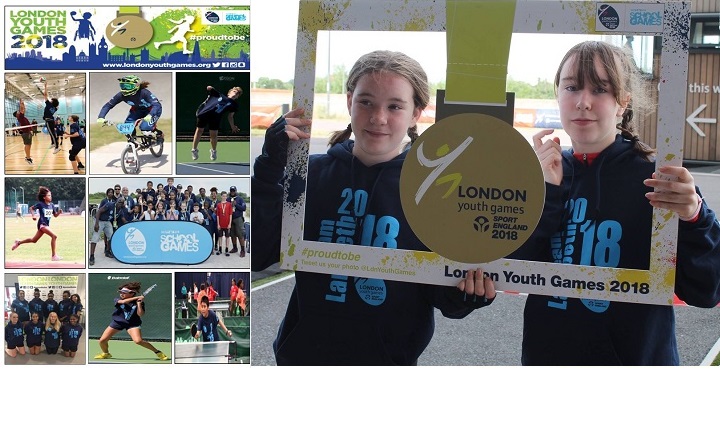 Team Lambeth competed in 38 events, including 4 ParaGames events. Over 500 young people took part over 9 months, starting last November. We did as well or better than 2017 in 84% of the competitions. Overall, Lambeth finished 13th of 33 boroughs with 968 points – highest scores since 2014.
Individual medals
 Team Lambeth's individual athletes performed fantastically well, winning
Gold
BMX: Intermediate Girls
BMX: Senior Girls
ParaGames Swimming: Male Breaststroke
Road Cycling: Male Road Race
Swimming: Senior Girls' Butterfly
Silver
Athletics: Boys' Long Jump
Athletics: Girls' Long Jump
Athletics: Girls' Relay
ParaGames Swimming: Male Backstroke
Weightlifting: Male
Bronze
Athletics: Girls' Shot Put
BMX: Junior Girls
Swimming: Mini Boys' 50m Freestyle
Team medals
A special mention goes to our silver medallist Under-12 boy's hockey team. Many of the squad also represented the Under-14 team that won the plate competition. Congratulations also to our BMX and boys' football squads, who won bronze medals.
Fair Play Awards 2018
A different kind of medal to two squads who won praise from other boroughs for 'Fair Play'. Team Lambeth loaned a bike to another borough so that they could take part in road cycling, and fellow competitors in squash acknowledged our first-timers for "… great spirit and effort"!
Thanks to all – not just athletes
'Thank you' to all the parents, team managers and volunteers for all of your hard work and effort.
Looking ahead to 2019…
We're already planning ahead. The season kicks off in November with cross-country. Join us, and help make 2019 even bigger and better for Team Lambeth. As one Dad of a junior fencer says: "Tala is already looking forward to next year and says next time, she's going to win!"
Do you qualify?
The Games are open to anyone aged between 11 and 17 who lives in or attends a school in Lambeth, or both. The events also include six sports for those with disabilities or additional needs.
---
More Information
For more about the London Youth Games 2018, final positions and points for all 33 Boroughs, see the official LYG website. (please note that the site lists Lambeth as 14th overall – points gained in Boccia cannot be added however, we are officially in 13th place).
For more details on all the sports, trials dates, locations and competition dates in Lambeth, please see Team Lambeth's information pages or e-mail any questions.