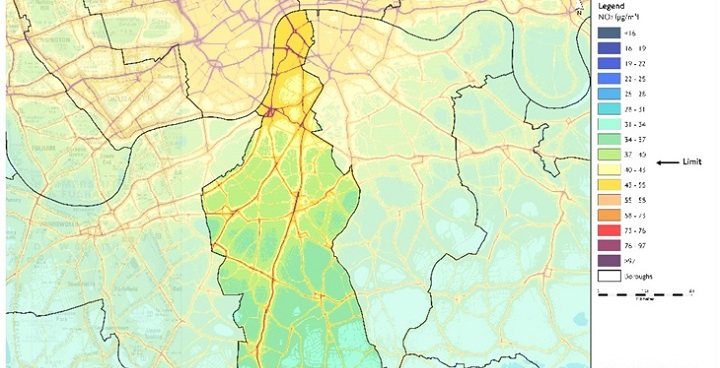 The project ran from October 2016 to March 2017, with a final feedback event held in Lambeth Clean Air Week.
Resident volunteers were recruited to take part in this "citizen science" project. Over 30 residents helped to change 34 NO2 diffusion tubes over the six-month project duration.
What did the project find?
The main observations from the project were:
30 of the 34 diffusion tubes monthly average exceeded the 40ug/m3 EU limit for NO2
The combined annual average across all sites was 53.1ug/m3
The highest NO2 reading was taken under Waterloo Bridge which averaged 109ug/m3
All sites in the north of the borough breached the 40ug/m3 EU NO2 limit
93% of volunteers feel move informed about Lambeth's work to improve air quality after taking part in the project.
Find out more
Read the full Love Lambeth Air report.
We have recently published our Air Quality Action Plan 2017-2022 which identifies the actions we will be taking to improve air quality in the borough over the next five years.