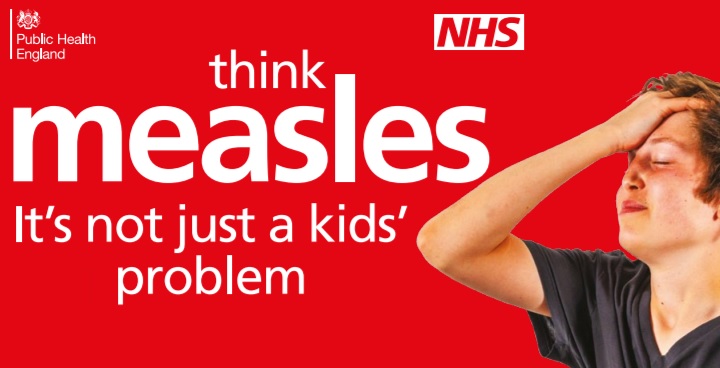 Since the beginning of 2018, London has seen over 250 cases of measles reported in London compared with 243 for the whole of 2017.  Cases of measles have been recorded in schools and hospitals, as well as among unvaccinated adults who may recently have travelled to and from other countries in Europe.
Measles in Lambeth
Ruth Hutt, Director of Public Health for Lambeth said: "Measles is highly contagious and can be very serious. We are seeing a large increase in the number of cases locally which is very worrying. This means that we do not have adequate protection from an outbreak of measles in Lambeth due to low levels of immunisation. Parents should ensure that they and their children are fully vaccinated. Check that your children have had both doses of the MMR vaccine. It's never too late to get the vaccine. Contact your local GP if you are unsure about your child's immunisation status."
Free vaccinations
The Measles, Mumps and Rubella (MMR) vaccine which provides protection against measles is available free on the NHS through Lambeth's GP surgeries. If 95% of the population have the MMR vaccination this would create "herd immunity" which means a reduced risk of cases of measles and an outbreak would be very unlikely. In Lambeth over 80% of children currently receive the MMR vaccination, but this is still below what we need to prevent the spread of infection.
Make sure you and your family are fully protected.
Measles is a highly infectious viral illness that can be very unpleasant and sometimes lead to serious complications. It's now less common in the UK because of the effective MMR vaccination programme. Although usually a mild illness in children, measles can be more severe in adults. Signs to look out for include cold-like symptoms, sore red eyes, a high temperature or a red-brown blotchy rash. Those who are unvaccinated, or not fully immunised with 2 doses of the MMR vaccine, remain at risk of measles, which also increases the risk within their families and social networks. The vaccination also provides protection against two other highly infectious diseases called mumps and rubella (also known as German measles).  
---
For more information
Visit NHS Choices information pages to find out more about the MMR vaccine and for more information about Measles, Mumps and Rubella