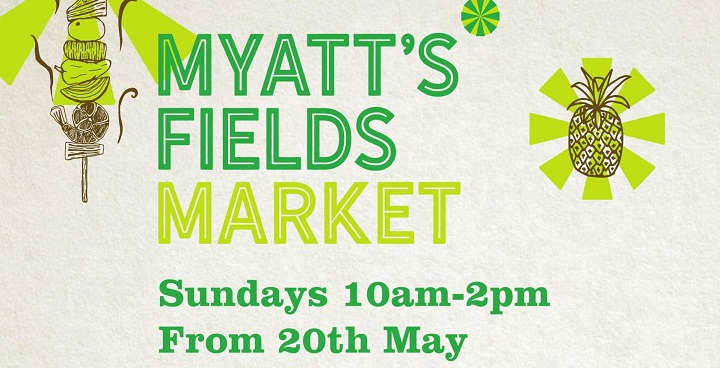 Myatt's Fields and the Loughborough Junction area has long been a 'food desert' – an area with very few opportunities to experience good quality food. Lambeth residents from Myatt's Fields Park Project and local organiser Stephanie Clive are working together on a solution. On May 20 a new weekly market opens for the first time and will open every Sunday.
Freshly made and locally traded
The market is dedicated to freshly made and locally traded food. Some comes from within Lambeth, such as Streatham's Fish Tale and 100% vegan Indian fusion from En Root (founded in Herne Hill). Some is from our South London neighbours, such as cheese and charcuterie produce from Crystal Palace, meat from Ladywell and flatbreads from South London stalwarts Mike and Ollie. Myatt's Fields Market is run by an independent operator for the community with support from Myatt's Fields Park.
Six new businesses
The market's offer includes a chance for six new businesses who get a rent-free stall for six weeks this summer to help get their business started. Stallholders must be living in Lambeth and on low income. Each start-up also receives business support.
Open Day – 20 May
To celebrate opening day the market will also be open for face painting, a portable print studio where you can create your own unique tote bag or poster, and live music presented by Stop Look Listen on the Victorian Bandstand.
---
For more information
To find Myatt's Fields see the park's information pages
For more information about new start-ups and more email the Market organisers