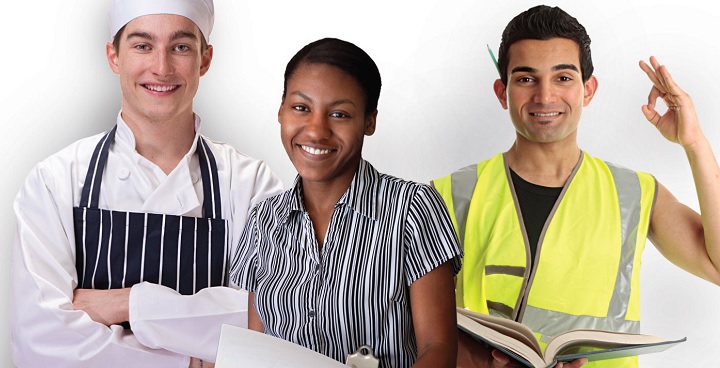 The opportunity to get on the job training that directly links to your job has amazing benefits for both apprentices and employers. Apprentices connect businesses to their customer base, refresh their workforce and inject passion and energy into their teams. Apprentices offer young people a great platform to build their careers.
One example is Shaqueele Brown, who became an apprentice electrician with Higgins Construction. He'd previously taken a purely college based course but enjoyed the apprenticeship much more. "Now I understand the difference between what you learn at college and what you learn on-site. I look forward to coming to work. This is something I really want to do."
Can I be an apprentice?
Lambeth Working has loads of apprenticeships available right now for young people. From hospitality and healthcare to building and landscaping, they have a range of opportunities to suit almost anyone interested in apprenticeships.
To find out more please visit the Lambeth Working website or contact us at apprenticeships@lambeth.gov.uk.
How apprentices can benefit your business
If you're a business and are thinking about apprenticeships, Lambeth Working can also help you.
Eaton Green Estate Agents wrote that Lambeth Working "was very helpful explaining the procedures of the apprenticeship programme to us. They advised on what we need to do in order to begin advertising the role, a guide on what sort of salary is ideal for apprentices. The process of candidates being shortlisted made sense and cuts out a lot of work for us."
To find out more, visit Lambeth Working website or email apprenticeships@lambeth.gov.uk.