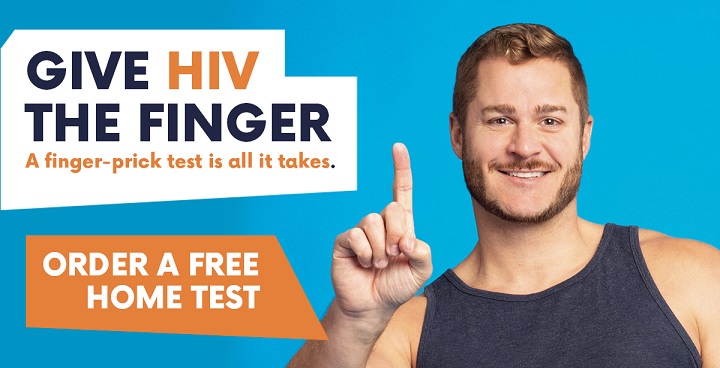 HIV is a public health issue which disproportionately affects gay & bisexual men and Black African Communities. However, overall new diagnoses in the capital decreased 63% between 2015 and 2020 and London has set itself the ambitious target of ending new HIV infections by 2030.
HIV Testing Week
National HIV Testing Week promotes regular testing among the most affected population groups in England. This helps to reduce the number of people living with undiagnosed HIV and those diagnosed late.
Do it London
Lambeth Council are proud to host the London HIV Prevention Programme (LHPP) on behalf of 32 London Boroughs. The programme's Do It London campaign aims to raise awareness of effective prevention to all Londoners. HIV can affect anyone and it's important that the recent progress made regarding prevention is communicated widely to prevent new infections AND reduce HIV related stigma.
Lambeth's partners take action in HIV Testing Week
Love, Sex, Life sexual health promotion service (reflecting the needs of primarily black African and black Caribbean communities) will run sessions on HIV Awareness and PrEP at Mosaic Clubhouse on 9 February and in Lewisham and Southwark this week.
Antidote Chemsex support service will include HIV testing week in its ChemCheck group session and in conversation with any clients seen via Axis during the week; promote HIV testing in London Friend's mid-week newsletter; and feature a special guest in London Friend's 50 LGBTQ Londoners project.
South London and Maudsley HIV Liaison Team support people Living with HIV & AIDS who also experience mental health difficulties. HIV Testing Week will appear in the Trust newsletter and shout-outs in the weekly Trust Teams Broadcast, on social media, and directly to service users.
Mildmay – Europe's only centre dedicated to the rehabilitation for people living with HIV-related brain injury are updating their website and social media for Testing Week.
Clinical Nurse Specialist (CNS) Team – providing community care to vulnerable clients across Lambeth, Southwark and Lewisham – host a webinar for staff and patients.
DASH (Drugs, Alcohol & Sexual Health) substance misuse and sexual health support to Lambeth young people Team members will focus on HIV testing with schools and groups all week.
For HIV information
If you are sexually active, test regularly as a preventative measure. Request HIV and STI home testing via shl.uk or your local sexual health clinic.