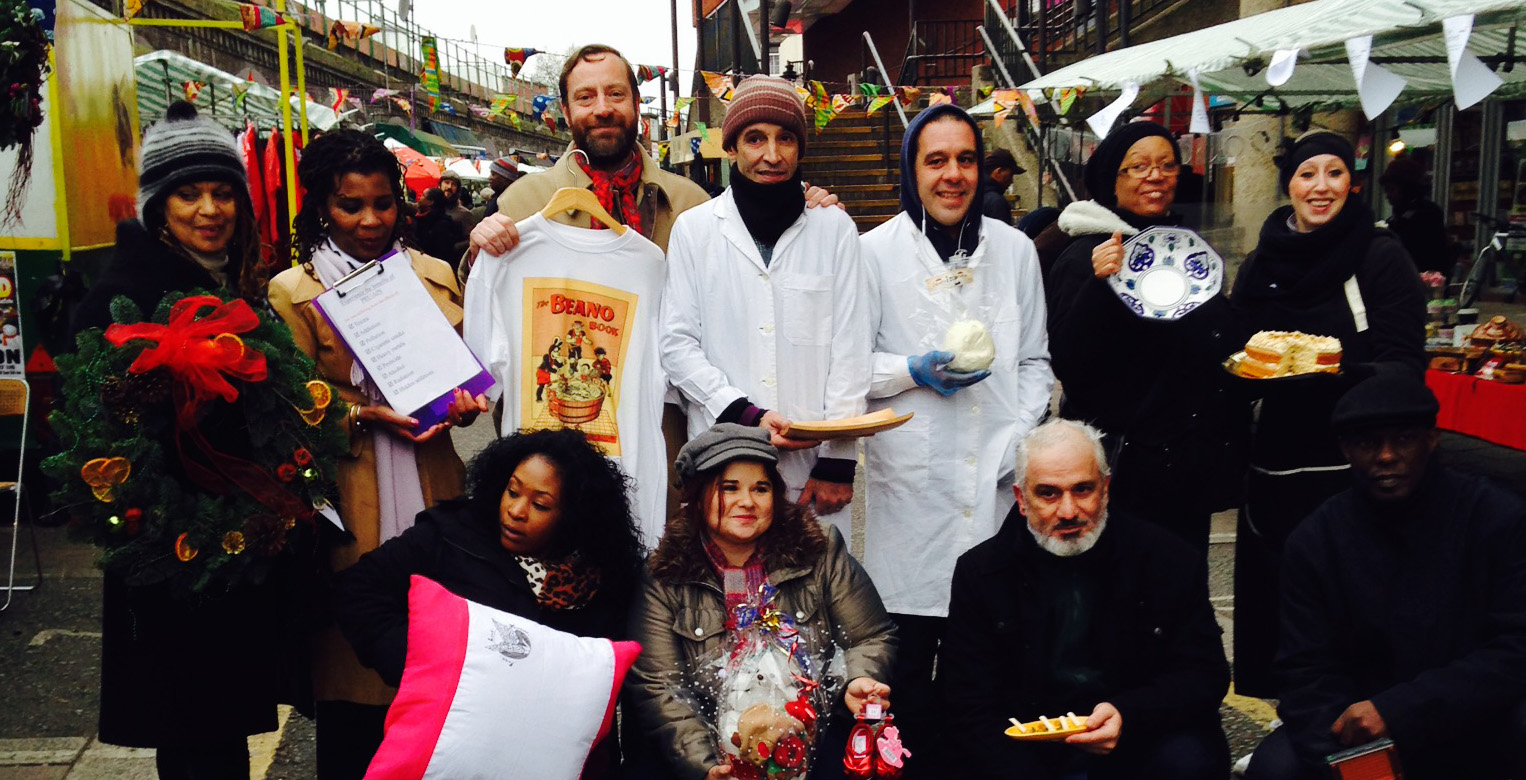 Up to 120 fledgling Lambeth businesses will get mentoring support and advice through Tree Shepherd, thanks to new funding won from the Department of Business Innovation and Skills.
Tree Shepherd is the brainchild of our very own Social Entrepreneur in Residence, Colin Crooks. It provides start-up courses, mentoring and support networks for people taking their first steps in business, many of them coming off benefits to do something they have always dreamed of.
The new money will fund mentors for the host of new businesses that are emerging in the food, hospitality and crafts sectors. The theme for the project is 'feast' – for the eyes, body and soul.
Food Entrepreneur Mentee, Jack Valentine of Jackaroo's Hot Pepperpot Stews, said about his mentor: "I know it's someone I can turn to when I need help or advice. If I hit a dead end, he will put a spotlight on by asking 'Have you thought about this side of it?"
From home kitchen soup services, to street traders; from individual makers to creative arts co-operatives; there's no shortage of local creative energy. The number of food businesses in Lambeth is up 10 per cent from 2001 and now account for 9 per cent of all Lambeth businesses.
Tree Shepherd is working with the borough's business improvement districts, Morley College and Makerhood to nurture this talent. Mentoring is proven to help small businesses succeed. The Small Business Survey of 2012 monitored the growth level of small businesses and found that the growth level for those with mentoring was 26 per cent compared with 11 per cent for those without.
Marketing Mentor, Alan Flack, said: "it's more about giving pointers of what to look at. If people keep coming back and asking questions and I can see them moving forward then I guess I"ll consider I've added some value"
Do you want to volunteer?
Are you interested in courses or mentoring support?
Contact Lydia Gardner at Lydia@treeshepherd.org.uk or 020 3697 1540
Celebratory launch event
DATE: Tuesday 18 March 2014 6pm until late
VENUE: Brixton East 1871 Ltd, 71 Gresham Road, London SW9 7NS
RSVP: Lydia Gardner at lydia@treeshepherd.org.uk / 020 3697 1540
There will be a wide selection of foods, creative arts, music and entertainment