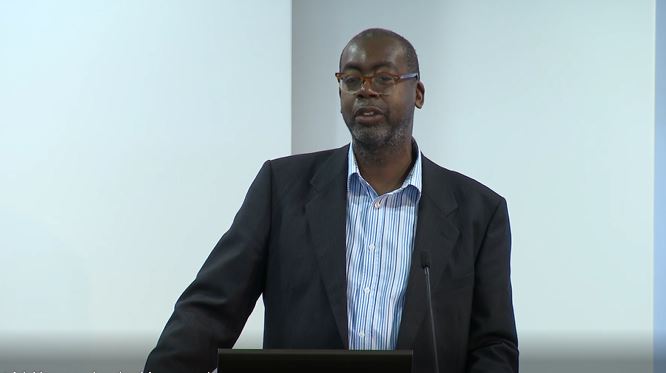 The initiative follows reports suggesting that Covid-19 is disproportionately affecting the BAME community in the UK, with more than 16 per cent of deaths from the virus being BAME individuals. Mr Vernon's sister's partner recently died from the virus, so his family are among those grieving.
Significant impact
Patrick said: "Covid-19 is having a significant impact on households in Britain especially those from BAME communities. When you lose a family member as I have you realise the importance of their contribution to society and its impact on families and work colleagues as part of the grieving process.
"This Fund with the support of the public can make a small difference to families and communities affected by Covid-19."
Emerging picture
It comes as more details emerge of how frontline staff from BAME backgrounds have lost their lives to Covid-19, with the BAME community disproportionately affected by the virus.
Figures from NHS England show that of patients in hospital testing positive for Covid-19 at time of death, 16.2 per cent were of BAME ethnicity, while BAME people make up 10.8 per cent of the UK population according to the 2011 census.
Community action
In response Patrick is working collaboration with The Ubele Initiativein launching The Majonzi Covid-19 Bereavement Fund to support members of the BAME community who have lost loved ones to Covid-19. The Majonzi Fund, named for the Swahili word meaning grief or sorrow, will be managed by The Ubele Initiative, and will work to:
– Provide small grants to help families and work colleagues, community and faith groups to organise memorial events and tributes to celebrate and commemorate the lives of loved one's during lockdown;
– Raise money so individuals can access bereavement counsellors and therapists reflecting religious and cultural diversity of the community through a network of qualified therapists. This will work through the Auntie platform, set up in response to Covid-19.
Patrick has previously raised more than £50,000 on GoFundMe for the Windrush Justice Fund and associated campaigns, working with The Joint Council for the Welfare of Immigrants, Lambeth Council and the Mayor of London.