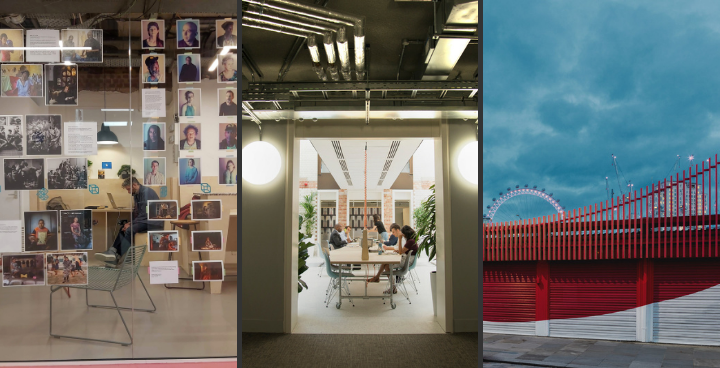 Affordable and supportive workspaces are integral to our local economy by allowing local entrepreneurs to be resilient and grow, creating space for innovative high-growth sectors, and by providing high quality jobs for residents.
Shared workspaces also help provide an affordable home for charities and social enterprises at risk of being priced out of central London.
The Future Workspace Fund will build on the council's track record of enabling affordable workspaces in the borough – such as Granby Space and Build Studios in Waterloo, and Tripod, Pop Brixton and the award-winning International House in Brixton. Together, these projects already provide 80,000 sq. ft. of space for over 260 businesses.
The Fund, which opens for grants applications today (Tuesday 8th December 2020) will provide capital loan and grant funding to workspace providers to acquire or refurbish spaces across the borough.
It will be targeted at:
creating new jobs and training opportunities for residents from all backgrounds;
helping businesses survive Covid-19, adapt and thrive in the new economy; and
supporting the growth and investment in innovation-led sectors such as creative, tech, life sciences and the green economy.
Cllr Matthew Bennett, Lambeth's Cabinet Member for Planning, Investment & New Homes, said:
"Small businesses and start-ups are a dynamic, driving force behind Lambeth's vibrant economy. They need all the support we can offer them, especially at a time when we are trying to rebuild and bounce back from the Covid-19 crisis.
"The Future Workspace Fund is a key part of our local economy support package – we're doing what we can to help businesses survive and flourish in the future. Over the next 5 years, we anticipate the fund can support almost 2,000 new jobs and provide affordable space for more than 600 businesses."
Dave Percy, of Damn Fine Media, which is located in International House, one of Lambeth's existing affordable workspaces, said: "Affordable and supportive workspace in Lambeth has given us an attractive location to work from which has helped with meeting, attracting and retaining staff. I have learned a lot from other organisations also working in the space."
Ellie Carnegie-Brown, of Multi-Story Orchestra, said: "The supportive workspace at International House has enabled us to work better as a team, and had a transformational impact on our organisational development through increased financial stability and networking opportunities."
The first round of the Future Workspace Fund opens for applications today (Tuesday 8th December 2020) and applications will be reviewed as and when they are received. Details of the fund, and instructions on how to apply, are available at https://lambethnow.co.uk/futureworkspace