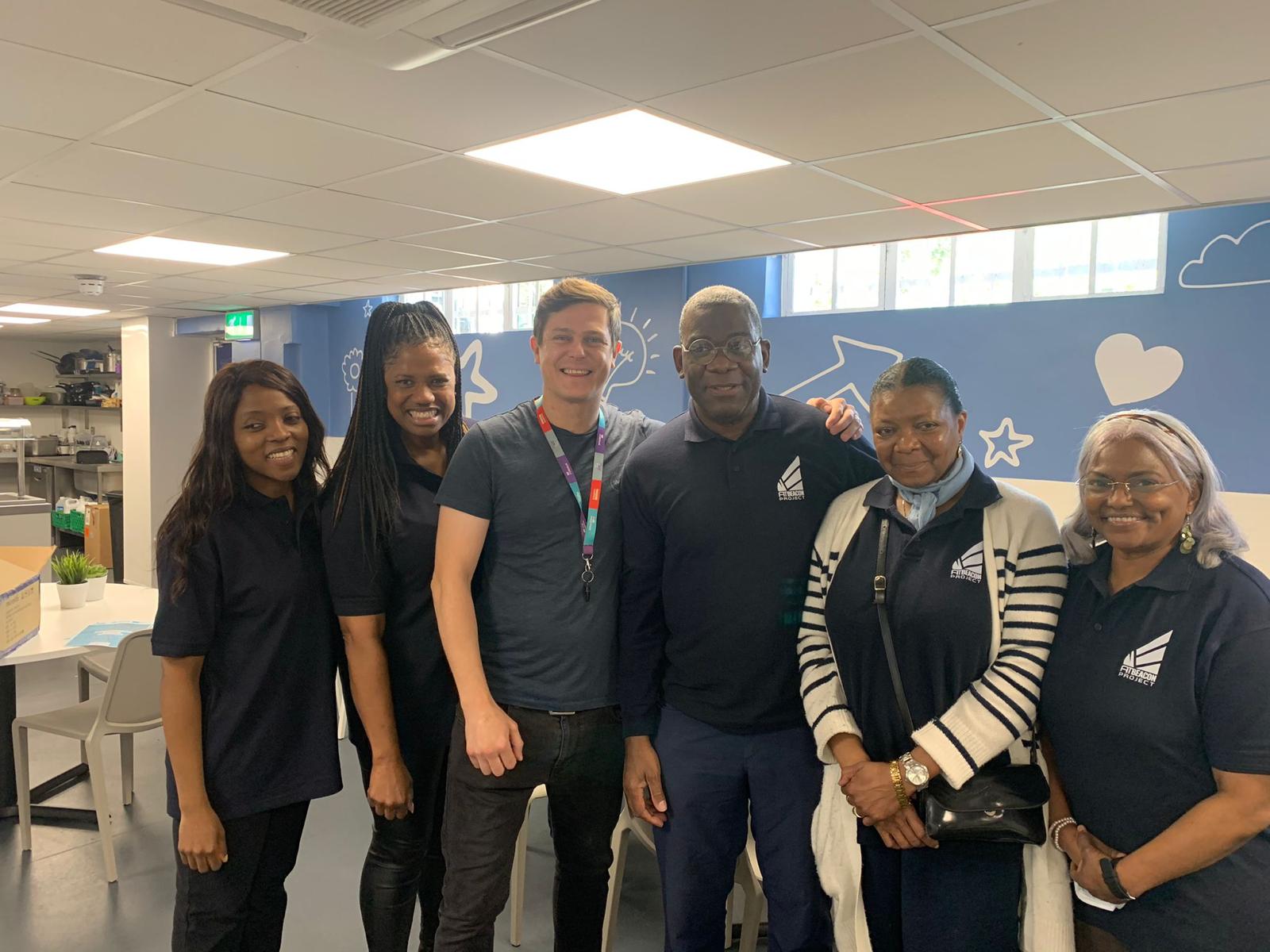 The hubs provide drop-in sessions where communities can access trusted sources on matters concerning their health and wellbeing near where they live or work, and are a resource for local people. From blood pressure checks to vaccine confidence to mental health and resilience, the hubs engage and support communities to stay well.
A clinician leads the drop-in health and wellbeing sessions alongside a nurse and Beacon Ambassadors who are trained peer educators. No Beacon hub is the same; they aim to deliver the most suitable approach for that area.
Cllr Jim Dickson, Lambeth's joint Cabinet Member Health & Social Care, said: "I want to thank AT Beacon for the vital work they are doing to reach out into our communities as we reduce health inequalities in the borough.
"We acknowledge that people have questions they want to ask about their health and wellbeing, and those conversations are best held with their trusted local community leaders. Giving people the right information in the right way can help build confidence among our residents."
Dolores Robinson, from the AT Beacon hub team, said: "We at the AT Beacon Project take great pride in bridging the inequality gap for those living in Lambeth and provide drop-in sessions where you can gain access to trusted sources on matters concerning health and wellbeing."
The two new hubs are at:
With drop in sessions on Fridays from 1 pm to 5 pm.
With drop in sessions on Thursdays from 9.30 am to 12.30 pm.
The project has been organised by Lambeth Together, a partnership of the NHS, local authorities, the voluntary sector and others, focused on improving health and wellbeing of residents and reducing inequalities for people in Lambeth.
If you're a Lambeth resident who wants to know more, has a question or wants to get involved in the work of Lambeth Together, visit www.lambethtogether.net/about-us/get-involved.