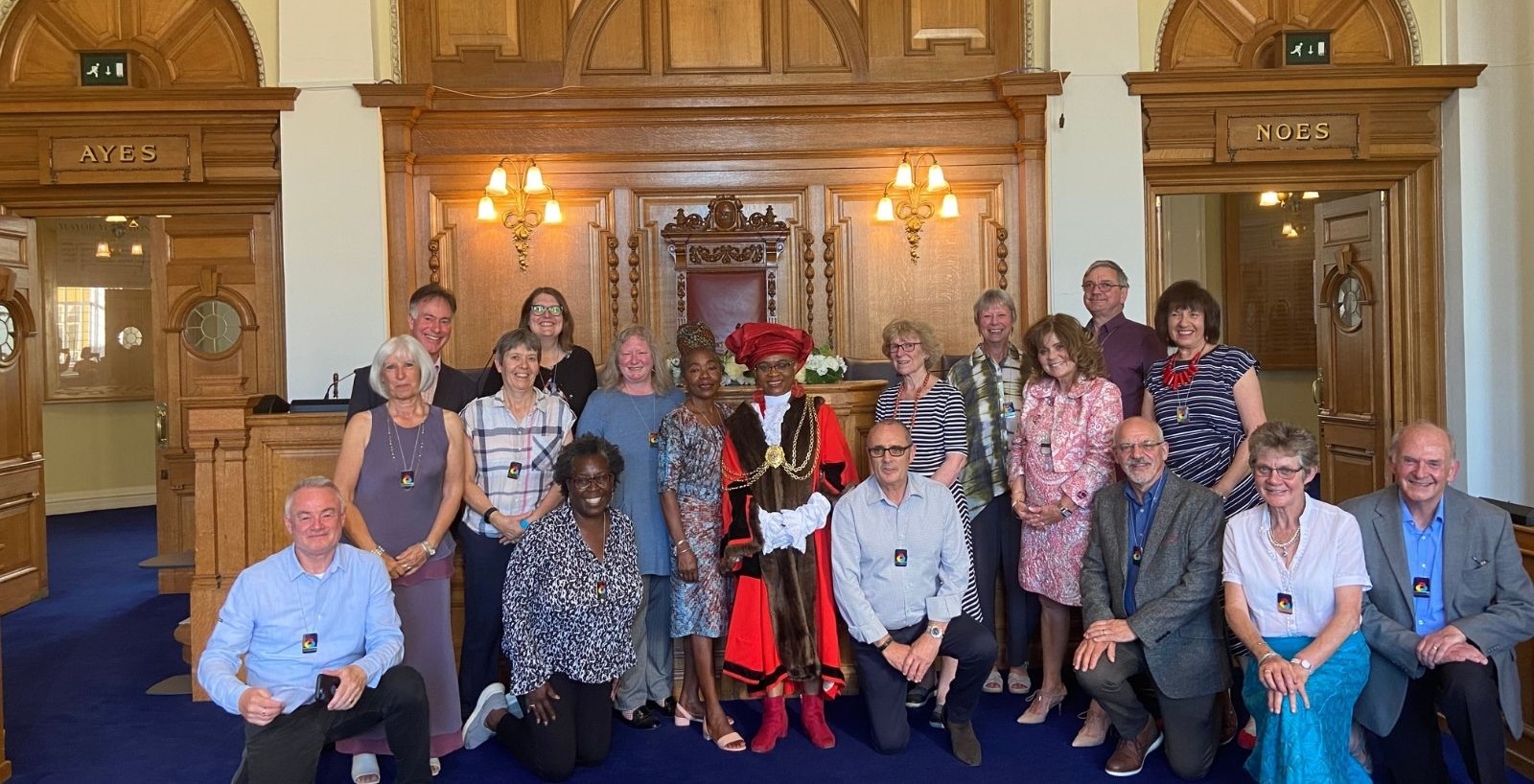 Despite studies interrupted by the Covid pandemic, 15 newly-qualified students of Lambeth's first borough-wide Tour Guide course graduated at a ceremony at Lambeth Town Hall on 7 July.
Three training elements
The students devoted a full academic year to their studies with three assessed elements: one written project, one internal guiding site (Lambeth Town Hall) and one external walk. students committed to additional self-study time as well as formal sessions.
Hometown hidden gems
The new graduates are now eligible to join the Lambeth Tour Guides Association (LTGA) – the first borough-wide guiding association South of the River – and practice their trade in Lambeth and beyond. Newly-qualified Guide Sarah-Jane Miller says: "I am so excited to be graduating as a member of the  Lambeth Tour Guide Association. I now have new skills and knowledge and I can't wait to show people the many fascinating hidden gems of my hometown, Lambeth, and bring to life stories of local people past and present."
Shared stories
Guided walks in Lambeth are not new, but this is the first time the Borough has been treated as a single entity for tour guides. As a fascinating, diverse Borough stretching from the Thames at Waterloo to Streatham Vale, there are boundless opportunities to share historic and contemporary stories with residents and visitors alike.
Creating the course
It was Morley College who suggested the timing was right for a guiding course for Lambeth.   Perhaps surprisingly, Lambeth has waited nearly 50 years since the City of London and 40 years since the Borough of Islington created groups of qualified guides. Established guides worked together to produce the content for a year-long course at Morley's Waterloo Campus.  Two of them, with experience of starting guiding courses and associations in Westminster and Camden, became the course tutors. They worked with Lambeth's local history societies and Lambeth Archives to compile the course materials.
More information